SALT LAKE CITY, Utah, Jan. 5, 2018 (SEND2PRESS NEWSWIRE) — TRK Connection (TRK), a leading provider of mortgage quality control and origination management solutions, announced today that Vice President of Business Development Colton Hansen has been named one of "The 40 Most Influential Mortgage Professionals Under 40" for 2017 by industry trade magazine National Mortgage Professional.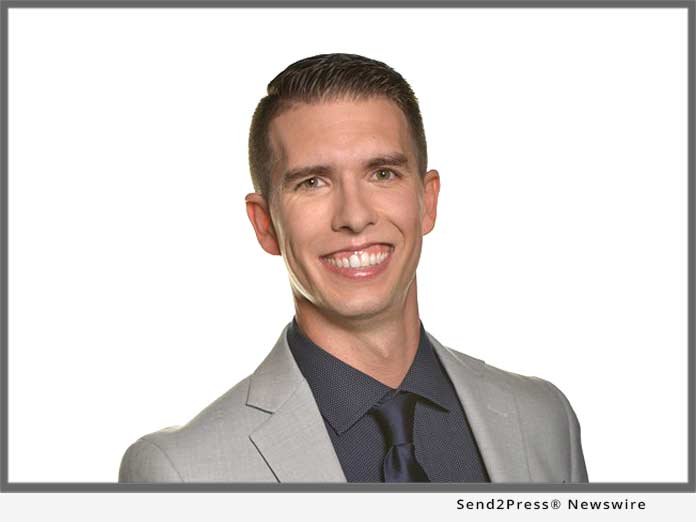 Hansen was recognized for leading TRK's new business strategy and managing existing client/vendor relationships. Through his efforts, TRK has helped lenders their improve loan quality and reduce overhead by as much as $50,000 using Insight Risk and Defect Management (RDM), the first cloud-based quality control (QC) audit platform that minimizes repurchase risk by delivering an easier, more intuitive and efficient QC process.
"TRK is deeply invested in helping lender improve their loan quality, which is why we built Insight RDM in conjunction with lenders to satisfy their real-world QC needs," Hansen said. "As the steward of our client relationships, I take a personal interest in ensuring that Insight is delivering value to our clients' organizations, which makes being recognized for those efforts by National Mortgage Professional even more rewarding and meaningful."
According to the magazine's December issue, those chosen for this year's list, "exemplify professionalism and top production in today's housing market. Despite the rough waters of the U.S. economy and the ever-shifting landscape known as the mortgage industry, these 40 professionals have persevered in a time of regulatory uncertainty."
To view the full list of winners, visit http://www.nxtbook.com/nxtbooks/nmpmedia/nmp_201712/index.php#/32.
About National Mortgage Professional:
National Mortgage Professional Magazine has become "The Source for Top Originators" – that connects the mortgage professional community under various media formats. Our exceptional team of industry-seasoned monthly contributors combined with our knowledgeable editorial staff, all with meaningful expertise in their respectful disciplines, provide the most up-to-date news, insight and advice for today's mortgage professional. We are committed to ensuring that today's industry is equipped with the most comprehensive understanding of mortgage news available through our many resources, including, but not limited to, articles in the print edition of National Mortgage Professional Magazine and 38 state-specific e-editions, the NMP Daily and NMP Ticker email newsletters, the exclusive daily news stories and postings on our website (https://nationalmortgageprofessional.com), and our regular series of original Webinars, along with a number of additional resources in the works.
About TRK Connection:
Founded in 2013, TRK Connection prides itself on its ability to develop technologies that allow businesses to surpass their organizational needs and meet their business objectives. As an innovator in the mortgage origination and quality assurance space, TRK continues to develop and refine solutions geared to promote and strengthen the loan origination process, pre/post-close loan audits and the defect remediation process.
Currently, TRK offers solutions that support Mortgage Audit & Quality Control (Insight Risk & Defect Management™), Loan Origination Vendor Management (Core Connect™), Complete LOS Connectivity Platforms and more. For more information, visit http://trkconnection.com.
News Source: TRK Connection