NAPLES, Fla., March 8, 2018 (SEND2PRESS NEWSWIRE) — Third Eye Management and Associates, Inc. is pleased to announce that Loren Weisman has joined the Third Eye Team. A branding strategist and keynote speaker, Weisman brings a wealth of information regarding brand development, brand strategy, brand evaluation and brand activation.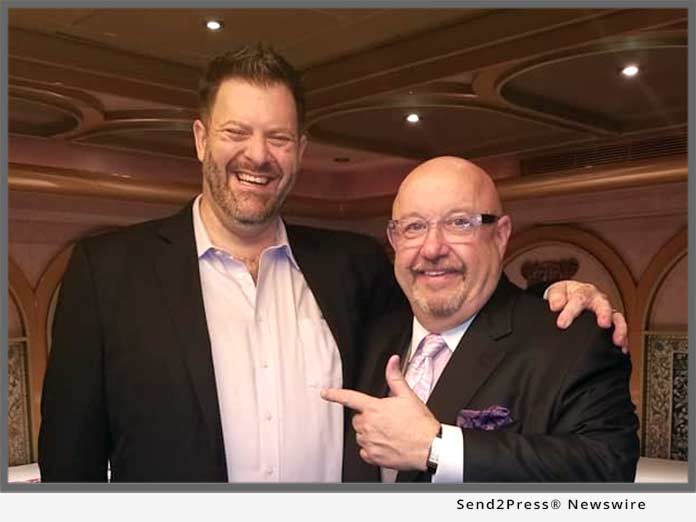 For many years, Loren Weisman has worked as a Branding Strategist and Counselor that aligns, defines and designs individualized branding and content plans for start-up and established businesses. From musicians to authors, restaurants to real estate and entertainment companies to insurance agencies, Loren works with everyone, from CEOs to administrative assistants to help solidify and demystify the fundamentals of authoritative and authentic brand creation and implementation to create higher engagements that convert to sales, profits and customer retention.
Loren will also be a part of GLW Talk Across, a speaking event team from Third Eye Management and Associates.
About GLW Talk Across:
GLW Talk Across features trifecta roundtable talks with Karl M. Gibbons, Cheryl Lampard and Loren Weisman separately and together. The mission is Presenting, Showcasing and Sharing contemporary business structures and focused branding strategies that work for the aspiring entrepreneur to the established CEO. These events and talks have everything to do with up to date, organized, proof of concept and tested approaches that work for the start-up entrepreneur as well as they work for the established CEO.
We are not talking down to you, we are not talking at you, we are talking with you. GLW Talk Across shares an array of practical tactics and actionable strategies that help you to uncover the hidden value in your business.
"Since founding Third Eye Management I've always strived to surround myself with team members who play at what I have to work at and Loren is a perfect example of this philosophy in action – the consummate entrepreneur and professional an expert in his field with a proven track record of success. He will be a great asset to our clients and the Third Eye Management team," said Karl M. Gibbons, President, Third Eye Management and Associates, Inc.
"I am thrilled to join the Third Eye Management team. The array of what they offer as a team is outstanding. They cover the bulk of the elements in the business spectrum to achieve success today," said Loren Weisman. "The entire crew are all very experienced and successful in their own right and as a team, even more so."
About Third Eye Management and Associates:
Third Eye Management & Associates is committed to offering the highest quality advice and training across specialist areas of business management and marketing for our clients. This is achieved through our personal commitment to excellence and our ability to listen, involve and harness the experience and skills of both parties to arrive at the best possible solutions for our clients.
We aim to impress our clients with our professionalism and to build close, long-term relationships, treating each assignment as the ultimate challenge. We draw satisfaction from the quality of the work we deliver and we support the philosophies of skill transfer and empowerment, enjoying the success and benefits they create.
More information: http://www.thirdeyemanagement.com/
More information: https://lorenweisman.com/
@lorenweisman @karlgibbons #ThirdEyeManagement #GLWTalkAcross
News Source: Third Eye Management and Associates Inc.