NAPLES, Fla., May 15, 2018 (SEND2PRESS NEWSWIRE) — Third Eye Management and Associates, Inc. is pleased to announce that Phillip Swearingen has joined the Third Eye Team. Swearingen is an ambidextrous operational systems counselor. He is one of the rare few that can design and develop technical and organizational solutions by applying right brain and left-brain methods simultaneously.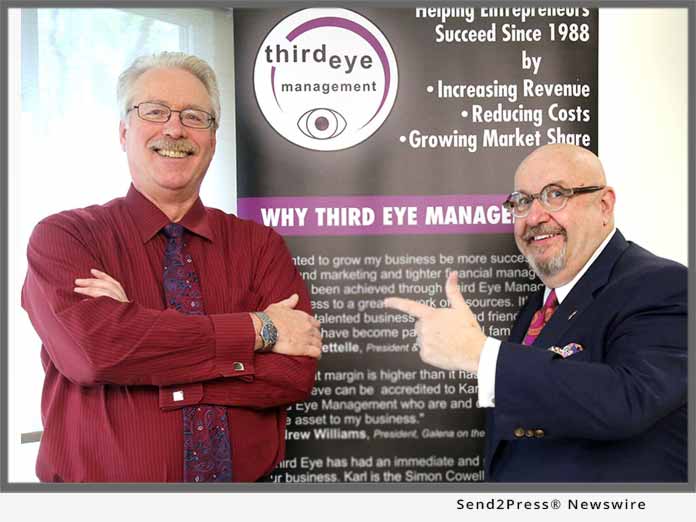 Swearingen delivers creative, innovative, and focused strategies to enhance, grow and repair the systems, processes, and organizational management for greater results and profit in established organizations comprised of thousands of team members to start-ups.
Collaborating tirelessly from CEOs to front line staff of medical institutions, manufacturing firms, and commercial enterprises, Phil motivates organizations to leverage a wide array of strategies, concepts and detailed analysis applications that enhance and inspire self-directed work teams. Swearingen draws upon his expertise to share with teams "Bring it on, we'll fix it!"
With his deep technical background mixed with his creativity, attention to detail and focused problem solving, he looks at each business with a series of views that all come together to create the best plan to move forward. His unique approach engages even the hardcore non-believers in working together breaking down silos to streamline flow and improve the experience at all customer touch points.
The tangible outcome under Swearingen's care is the design, building, implementation, and sustainment of an array of custom business solutions that cost effectively accomplish the organizations strategic goals.
"Since founding Third Eye Management I've always strived to surround myself with team members who play at what I have to work at and Phil is a perfect example of this philosophy in action – the consummate entrepreneur and professional an expert in his field with a proven record of accomplishment. He will be a great asset to our clients and the Third Eye Management team," said Karl M. Gibbons, President, Third Eye Management and Associates, Inc.
"I am very pleased to have the opportunity to collaborate with my esteemed colleagues at Third Eye Management in solving the special needs of clients," said Phil Swearingen. "The wide array of skills and experience the Third Eye Management team can wield upon a business situation is unmatched in the market today."
About Third Eye Management and Associates:
Third Eye Management & Associates is committed to offering the highest quality advice and training across specialist areas of business management and marketing for our clients. This is achieved through our personal commitment to excellence and our ability to listen, involve and harness the experience and skills of both parties to arrive at the best possible solutions for our clients.
We aim to impress our clients with our professionalism and to build close, long-term relationships, treating each assignment as the ultimate challenge. We draw satisfaction from the quality of the work we deliver, and we support the philosophies of skill transfer and empowerment, enjoying the success and benefits they create.
For more information visit: http://www.thirdeyemanagement.com/.
For more information visit: https://www.locgroupllc.com/.
*PHOTO Link for Media: Send2Press.com/300dpi/18-0515s2p-philandkarl-300dpi.jpg
*Photo Caption: Mr. Phillip Swearingen, MBA, CSSBB (Left) and Mr. Karl Gibbons, President, Third Eye Management & Associates.
News Source: Third Eye Management and Associates Inc.