TIPP CITY, Ohio, June 4, 2018 (SEND2PRESS NEWSWIRE) — The City of Vandalia is taking steps to improve energy efficiency—and reduce its utility bills by an anticipated $12,000 a year—by upgrading its lighting systems in partnership with Energy Optimizers, USA.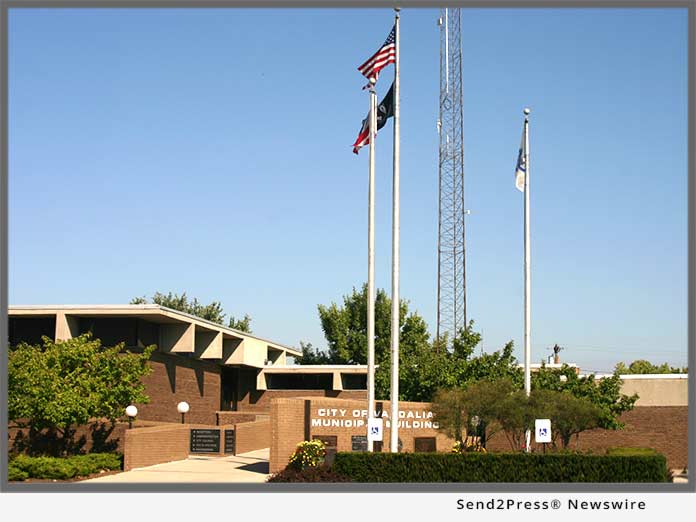 Starting in June, Energy Optimizers, USA, will retrofit interior and exterior lighting systems at the city's municipal building and Fire Station #2 with LED systems. LED lighting uses an average of 60 percent less energy and lasts five times longer than the systems being replaced, offering an immediate return on investment that will continue paying off for years to come. The project is also expected to qualify for a rebate of nearly $11,000 from DP&L.
"In our community, we constantly strive to add value for our residents and taxpayers," said Steve Clark, Director of Parks and Recreation. "Our partnership with Energy Optimizers, USA, will enable us to save dollars, vastly improve the quality of lighting in these buildings and enhance security, all while conserving our natural resources."
The upgrade will be a welcome change for the firefighters who spend long hours in the station. That's because LED lighting offers a quality of light that is very close to natural sunlight, which creates better-lit and more comfortable environments.
"Vandalia is consistently on the leading edge when it comes to forward thinking and smart resource use," said Greg Smith, Energy Optimizers, USA, president. "By upgrading their lighting systems, the city's administration and council are investing taxpayer dollars in proven, cost-effective solutions that enhance their public facilities."
About Energy Optimizers, USA
Energy Optimizers, USA works with educational, governmental, commercial and industrial customers to implement energy savings opportunities to reduce operational costs, including lighting retrofits, renewable energy projects (wind and solar), HVAC retrofit projects, building automation retrofits and energy education programs. The company was named to the INC. Magazine Top 500 list of fastest growing companies in the U.S. (2014), was named the Fastest Growing Company in the region for two consecutive years by the Dayton Business Journal (2013, 2014), and was named a finalist in the Dayton Business Journal Best Places To Work competition in 2016.
To learn more about Energy Optimizers, USA, visit their website at http://energyoptusa.com or call them at (937) 877-1919.
###
MEDIA ONLY CONTACT:
(not for print or online)
###
Media Contact:
Belinda Kenley
Energy Optimizers, USA
Phone: 937.877.1919
News Source: Energy Optimizers USA