ADDISON, Texas, Oct. 20, 2023 (SEND2PRESS NEWSWIRE) — Mortgage Machine Services, an industry leader in digital origination technology to residential mortgage lenders, today announced Dan McGrew, its Director of Sales will be speaking at the North Carolina eMortgage Closing Conference on Tuesday, Oct. 24 beginning at 2 p.m.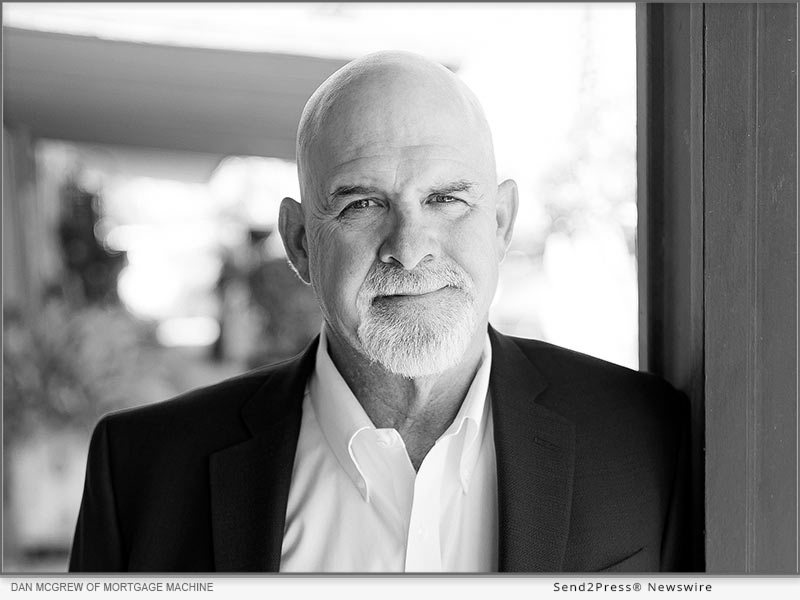 Image Caption: Mortgage Machine Services Director of Sales, Dan McGrew.
"Digital origination technology is vital to a lender's success, especially given current market constraints and the growing trend of automation, AI and digitalization," said McGrew. "Mortgage Machine is leading the pack in this trend. Lenders have more options than ever, but implementing technology that delivers can be easier said than done. I'm looking forward to sharing details for success with attendees and more about the competitive edge Mortgage Machine provides."
For more than two decades, McGrew has consulted with lenders of all stripes to successfully transition from manual processes to digital solutions, including guiding clients on MERS eRegistry setup, meeting with all lender's counterparties and equipping clients with the knowledge and foresight of transitioning from a traditional paper-based process to digital. In addition, he has worked closely with loan origination system (LOS), document generation, eVault and eClosing providers to ensure clients have the necessary tech stack in place for a successful digital conversion.
Mortgage Machine is an out-of-the-box, all-in-one loan origination system (LOS) designed to accelerate lenders' operational velocity and support an end-to-end digital origination process. It features AI-powered task automation, a scalable cloud-based infrastructure and flexible API capabilities. The platform also offers pre-configured workflows tailored for retail and wholesale loan processes, ensuring it works across retail, wholesale and correspondent lending channels. With seamless document management and point-of-sale functions, loan officers remain in control of the entire loan lifecycle to increase efficiency, reduce costs and enhance the borrower experience. The system also provides end-to-end support throughout the lending, underwriting, documentation and closing of a residential mortgage loan.
Register to attend the fourth annual North Carolina eMortgage Closing conference at https://sosnc.gov/online_services/Event_Registration/Registration?id=48
About Mortgage Machine™ Services, Inc.:
Mortgage Machine™ is an industry leader in transforming residential mortgages using a range of digital solutions. Drawing on its extensive industry knowledge and advanced technology infrastructure, the company has been innovating in financial markets since 2007. Today, its flagship LOS product utilizes intelligent automation, configurable business workflows and a cloud-based infrastructure to optimize the entire loan lifecycle. By consolidating retail, wholesale, correspondent and home equity lending onto a single platform, Mortgage Machine™ enables lenders of all sizes to reduce cycle times, costs and risks while improving data quality and borrower satisfaction. Visit http://www.mmachine.net/ to learn more.
News Source: Mortgage Machine Services Inc.