ADDISON, Texas, Oct. 12, 2023 (SEND2PRESS NEWSWIRE) — Mortgage Machine Services, an industry leader in digital origination technology to residential mortgage lenders, today announced the addition of Click n' File, an innovative document management system, to its namesake, all-in-one loan origination system (LOS) Mortgage Machine™. The system leverages artificial intelligence (AI) to automate document management tasks like sorting, stacking, classification and indexing, eliminating monotonous manual data entry and improving overall operational efficiency.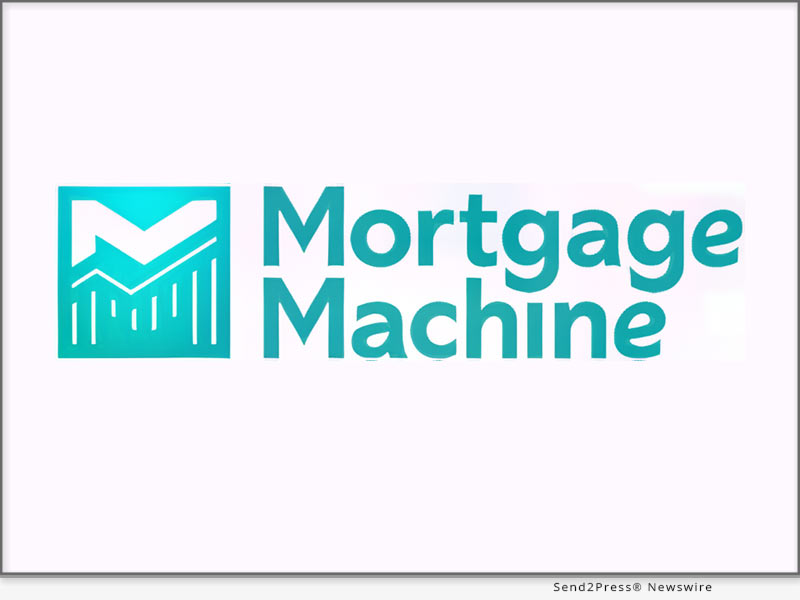 Image Caption: Mortgage Machine Services.
"Time is money in the mortgage industry, and our software is a time-saving powerhouse. It simplifies complex workflows, speeds up the approval process and empowers mortgage professionals to close loans faster – all while reducing operational expenses," said Mortgage Machine Services Founder and CEO Jeff Bode. "Our new AI enhancements translate into substantial time savings, enabling lenders to focus on building stronger customer relationships."
Using AI, Click n' File manages document intake, identifies and categorizes information from various document types, indexes uploaded documents by loan number, class and subclass using AI and then sorts them into the appropriate folders. The system seamlessly supports all loan documents, utilizing PDFs and the SMART Doc® data and security standard from the Mortgage Industry Standards Maintenance Organization (MISMO), and displays the PDF while retaining the XML code for flexibility in exporting format.
"We understand that every minute and every dollar counts in today's competitive market. We engineered our loan origination software with AI technology to maximize efficiency, enhance accuracy and minimize costs, ensuring our customers remain competitive and profitable," added Bode.
To learn more, schedule a demo at https://www.mmachine.net/los/#demo.
About Mortgage Machine™ Services, Inc.:
Mortgage Machine™ is an industry leader in transforming residential mortgages using a range of digital solutions. Drawing on its extensive industry knowledge and advanced technology infrastructure, the company has been innovating in financial markets since 2007. Today, its flagship LOS product utilizes intelligent automation, configurable business workflows and a cloud-based infrastructure to optimize the entire loan lifecycle. By consolidating retail, wholesale, correspondent and home equity lending onto a single platform, Mortgage Machine™ enables lenders of all sizes to reduce cycle times, costs and risks while improving data quality and borrower satisfaction. Visit http://www.mmachine.net/ to learn more.
News Source: Mortgage Machine Services Inc.