NEWPORT BEACH, Calif., Sept. 6, 2019 (SEND2PRESS NEWSWIRE) — NotaryCam®, the leader in online notarization and original provider of mortgage eClosing solutions, today announced that Customer Success Manager Emily Robbins has been named a 2019 Insider by HousingWire magazine as part of its fourth annual HW Insiders Awards™ program. This year's 50 winners were chosen by HousingWire's editorial board based on their accomplishments over the last 12 months.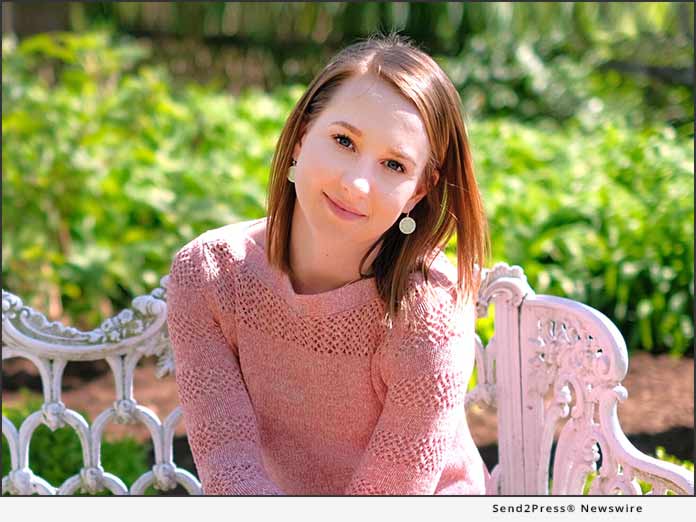 In her role as Customer Success Manager, Robbins has an ever-expanding job description; a challenge that she embraces. If it affects a customer's experience, it falls under Robbins' purview and she works hard to make sure every customer has the best possible experience with NotaryCam.
Since joining NotaryCam, Robbins has helped to improve the eClosing process to ensure all parties have the necessary resources to complete their transactions successfully, resulting in NotaryCam's strong customer satisfaction rating and "excellent" Net Promoter Score. Her efforts have also had a profound impact on NotaryCam's growth, including a nearly 140% increase in new users in 2018.
"On a continual basis, I find it necessary to stay focused on the true reason for remote online notarization, which is providing a smooth, convenient option for buyers and sellers closing on their home," said Robbins. "It is imperative that my team and I remain diligent about trying to stay one step ahead in each closing by creating new solutions to make the process easier for all parties involved. Buyers, sellers, title, lenders and signing agents: when we have a successful closing experience, we all are successful!"
Robbins is in the unique position of working very closely with every part of the NotaryCam organization, including the notaries, real estate team, one-off clients, enterprise and title partners, lender partners and company leadership. Because of that, she is in the position to advocate for NotaryCam's clients on what they want and need in terms of NotaryCam's services. As a customer success manager, Robbins is extremely focused on successful onboarding and account management, as well as fostering those relationships daily and working on improved workflows and implementations to make sure that the client's needs are being met.
"It didn't take an award to tell us what we already knew – Emily is truly one of NotaryCam's operational all-stars and a fervent advocate for both our clients and RON," NotaryCam Founder and CEO Rick Triola said. "We are lucky to have her on our side and congratulate her on this richly deserved recognition."
According to the publication, this year's Insiders honorees "are the 'go-to' team members in their companies and represent a wide range of occupations within the housing industry, from lending and servicing to investments and real estate. The Insiders are professionals their companies turn to with their most important or challenging projects because their contributions and hard work lead to superior results."
"Our Insiders grow more difficult to choose each year as their talent and impacts to the mortgage and real estate industry continues to blow us away," HousingWire Associate Editor Kelsey Ramírez said. "This year's winners are truly the secret weapons of their industry, and continue to push their companies to greatness and move markets forward."
For the full list of this year's honorees, visit https://www.housingwire.com/articles/49941-here-are-housingwires-2019-insiders.
About HW Media
HW Media is the leading digital community for real estate, financial services and fintech professionals to engage, connect and gain knowledge. Founded in 2016 through the acquisition of HousingWire, HW Media is based in Dallas, TX with team members across the country. HW Media is owned by Riomar Capital.
About HousingWire
HousingWire is the most influential source of news and information for the U.S. mortgage and housing markets. Built on a foundation of independent and original journalism, HousingWire reaches over 40,000 newsletter subscribers daily and over 4 million unique visitors each year. Our audience of mortgage, real estate, financial services and fintech professionals rely on us to Move Markets Forward. Visit https://www.housingwire.com or https://www.solutions.housingwire.com to learn more.
About NotaryCam
After pioneering the world's first multi-party/multi-state remote online notarization (RON), career real estate executive Rick Triola founded NotaryCam and completed the first mortgage remote online closing (ROC) in 2014. Today, NotaryCam is the leader in online notarization and mortgage eClosing solutions, having notarized documents worldwide for hundreds of thousands of customers in all 50 states and more than 146 countries. The company's patented eClose360® platform delivers the "perfect" online mortgage closing in every jurisdiction with a flexible workflow for document recording and unparalleled identity verification, security and customer convenience. NotaryCam also proudly maintains an industry-leading 99.8 percent customer satisfaction rating.
Visit https://www.notarycam.com for additional information or to get a document notarized today.
Twitter: @NotaryCam #ROC #RON #digitalmortgage #emortgage #eclosing #enotary
News Source: NotaryCam Inc.