NotaryCam Inc. Newsroom - Profile and News Archive
NotaryCam, Inc. is a pioneer and leader in remote notarization and identity verification solutions.
NotaryCam's enterprise-grade platform has helped thousands of companies and individuals get documents notarized online from anywhere in the world, at any time, by a network of certified, licensed notaries. NotaryCam's technology provides the highest level of identity verification, security and fraud prevention as well as unmatched customer convenience.
With over 30 years of domain experience, more than a decade ago we set out to master the electronic real estate and mortgage ecosystem. What began as a simple journey to streamline the transaction for our customers turned into what seems like a lifetime commitment.
Eliminating the stress and associated friction around the antiquated systems, mounds of paper, faxes, scanners and overnight couriers seems like a no-brainer. The real estate and mortgage transaction is one of the most complicated and highest liability transactions that a consumer will ever participate in.
Engage with NotaryCam Inc.
Learn more online at: https://www.notarycam.com/
Follow: Twitter | Facebook | LinkedIn
Press Releases from NotaryCam Inc. :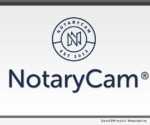 NEWPORT BEACH, Calif., May 21, 2018 (SEND2PRESS NEWSWIRE) — NotaryCam, Inc. today announced the return of its annual "Help a Hero" initiative. This Memorial Day weekend from Friday, May 25, through Monday, May 28, 2018, NotaryCam will honor those who have served by offering no-cost online notarization sessions to United States military veterans and service members.