HOLLYWOOD, Calif., April 6, 2018 (SEND2PRESS NEWSWIRE) — Exiting his role as Prime Focus Technologies President after completing his earn out and the roll-out of the company's award-winning DAX Platform, Patrick Macdonald-King has agreed to join the Advisory Board of film and technology finance firm Hyperion Media Group to help create a fund focused on content, and the intersection of content and technology.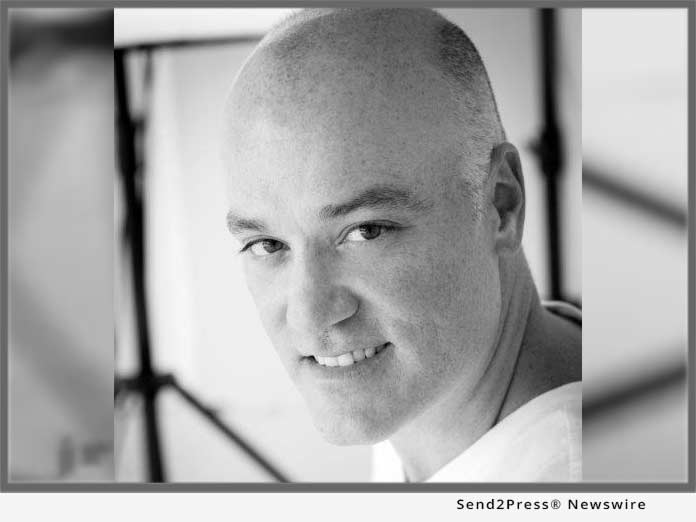 "My mission to help drive global change in how people produce, distribute and consume content by way of innovation and cloud technologies is in synch with Hyperion's direction," said Macdonald-King. "Among the new challenges I'll be exploring now, I look forward to working with Hyperion on creating a fund to support this trend."
Macdonald-King leaves PFT after merging the company he founded, DAX, with the India-based company in 2014. Under his leadership, DAX secured multiple patents, and became the most widely used production asset management SaaS technology in the industry including the Primetime Emmy® award winning Digital Dailies® solution, the industry standard in television production.
The acquisition signaled PFT's strategic expansion in North America, with offices in Hollywood, New York and Toronto. Customers include major studios and broadcast networks (Warner Bros. Television Studios, CBS Television Studios, 20th Century Fox Television Studios, A&E, Showtime, Starz, Turner and Lionsgate) and many independent production and distribution companies.
Hyperion Media Group is an independent multimedia company that finances, produces and develops film and television content, and invests in technology focused on the convergence of media and technology for a global audience since 2005. Its investment portfolio includes Legendary Pictures, DAX, Bandito Bros and Open Drives.
Learn more at: http://hyperionmediagroup.com/ – or contact: assistant@hyperionmediagroup.com.
@hyperionla #NABShow #NABshowchat #SaaS #FilmFinance
News Source: Hyperion Media Group