1st Edge LLC Newsroom - Profile and News Archive
Located in Huntsville, Alabama, 1st Edge LLC is a Small Business Provider to the Department of Defense and works closely with Space and Missile Defense Command (SMDC), Missile Defense Agency (MDA), and Combat Capabilities Development Command (CCDC). Founded in 2011, the company uses agile methodology to craft advanced technologies into software solutions. Core competencies include artificial intelligence, data solutions, software engineering, air and missile defense systems, data visualization and software analysis.
Engage with 1st Edge LLC
Learn more online at: https://www.1st-edge.com/
Follow: | LinkedIn
Press Releases from 1st Edge LLC :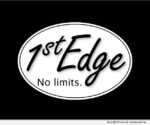 HUNTSVILLE, Ala., Oct. 5, 2021 (SEND2PRESS NEWSWIRE) — 1st Edge, a leader in designing pragmatic solutions using Artificial Intelligence and new technologies, announced the win of a $46M Other Transaction Authority (OTA) contract to develop Artificial Intelligence solutions for the US Army. The contract continues an effort named Pragmatic Artificial Intelligence and New Technology (PAINT).