Catalyst Experiential Newsroom - Profile and News Archive
Catalyst Experiential is redefining the physical form of communication by integrating visual communication technology with municipal landmarks, public safety facilities, and community gathering places. Imagine dog parks, pedestrian bridges, art centers, or fire stations that serve the public while enabling the local government, schools, charities, and businesses to speak directly to the community they serve.
Catalyst works closely with communities to understand their needs so that they can develop solutions at no cost to taxpayers. The solutions frequently transform the under-utilized property into a community asset that combines art, architecture, and advertising in a unique way.
MEDIA CONTACT:
Donna Katz
Grimm and Grove Communications
donna@grimmandgrove.com
215-806-4594
Engage with Catalyst Experiential
Learn more online at: https://www.catalystex.com/
Follow: 𝕏 (Twitter) | Facebook | Instagram | LinkedIn
Press Releases from Catalyst Experiential :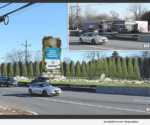 NEWTOWN SQUARE, Pa., Jan. 29, 2020 (SEND2PRESS NEWSWIRE) — The Township of Pennsauken, New Jersey, in public private partnership with Catalyst Experiential, will bring some much needed green space back to the heavily commercial Pennsauken corridor in the form of two Community Landmarks, a Clocktower on Route 38 and a Monument on Marlton Pike. More than 70% of the land along Route 38 and 70 is zoned commercial, and commercial land can be 85% "impervious" – meaning concrete and asphalt as opposed to landscaping and greenery.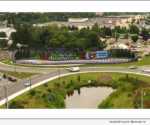 NEWTOWN SQUARE, Pa., Oct. 29, 2019 (SEND2PRESS NEWSWIRE) — The Flemington, NJ Land Use Board has approved a Gateway Monument with a living wall to be constructed at the Flemington Circle on Route 202. This decision was rendered at the Board's bi-monthly meeting on October 22. The Monument will be constructed in a public private partnership with Catalyst Experiential.