Chartright Air Group Newsroom - Profile and News Archive
For over 30 years Chartright has led the way in business aviation in Canada, evolving into one of the most trusted and innovative providers of business and private jet services in North America.
Engage with Chartright Air Group
Learn more online at: https://chartright.com/
Follow: Twitter | Facebook | Instagram | LinkedIn
Press Releases from Chartright Air Group :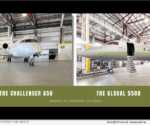 TORONTO, Ontario, Oct. 7, 2021 (SEND2PRESS NEWSWIRE) — Chartright Air Group announced that the Global 5500 and Challenger 650 by Bombardier joined their fleet based at Toronto Pearson International Airport. With over 30 years of Aircraft Management experience and fleet numbering more than 50 aircraft, Chartright Air Group acquired the international recognition, as a leading Canadian business transportation provider.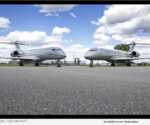 MONTREAL, Quebec, June 30, 2021 (SEND2PRESS NEWSWIRE) — Bombardier today announced that two of the industry-leading Global 7500 aircraft were handed over to two different Canadian customers, marking the first deliveries of the flagship business jet in Canada. Both aircraft will be managed and offered for charter by leading Canadian aircraft services provider, Chartright Air Group, and will be based at Toronto's Pearson International Airport.