City of Amarillo Newsroom - Profile and News Archive
The City of Amarillo, Texas was established in 1887 and in 1913 became the first city in Texas to adopt the council-manager form of government.
Engage with City of Amarillo
Learn more online at: https://www.amarillo.gov/
Press Releases from City of Amarillo :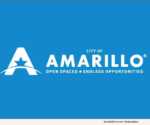 AMARILLO, Texas, Feb. 11, 2021 (SEND2PRESS NEWSWIRE) — Amarillo is leading the way in getting the COVID-19 vaccine to the public. According to online data from covidactnow.org, the Amarillo metro area is among the top metro areas in the nation in COVID-19 vaccinations.