Commercial Loan Corporation Newsroom - Profile and News Archive
We specialize in loans to trusts and estates. When a child beneficiary is inheriting a parent's home as his or her share of a trust distribution or estate and they want to take advantage of Proposition 58 to avoid property tax reassessment, we can provide the financing needed for an equal distribution to be made. If you are hoping to keep your parent's low Proposition 13 tax base and your attorney is recommending a 3rd party loan, call us! We are one of the only California lenders who will lend directly to an irrevocable trust or probate estate.
Engage with Commercial Loan Corporation
Learn more online at: https://cloanc.com/
Follow: | Facebook
Press Releases from Commercial Loan Corporation :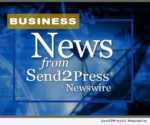 NEWPORT BEACH, Calif., Feb. 3, 2021 (SEND2PRESS NEWSWIRE) — With only 13 days left before California Proposition 58 property tax breaks undergo changes and limitations imposed by new tax measure Proposition 19, on Feb. 16, 2021 – popular trust lender Commercial Loan Corporation is offering Heirs of Estates and Trust Beneficiaries, who are inheriting a home from parents, a free benefit analysis.