Drink HRW Newsroom - Profile and News Archive
Drink HRW is on a mission to revolutionize the supplement industry with a new, science-based approach. In just 4 years of availability, various research teams have published 7 clinical trials and 2 case studies using their products, with an additional 15+ clinical trials and 4 preclinical research programs underway. Further, the Drink HRW technology is the only molecular hydrogen supplement on the market to obtain New Dietary Ingredient status after filing with the U.S. FDA.
Engage with Drink HRW
Learn more online at: https://drinkhrw.com/
Follow: | Facebook
Press Releases from Drink HRW :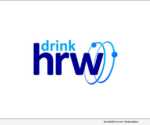 LOS ANGELES, Calif., March 15, 2021 (SEND2PRESS NEWSWIRE) — Drink HRW, the company that revolutionized the supplement industry with its molecular hydrogen tablets, now releases BOOST and BUILD – Ultimate Pre-Workout Performance Supplements.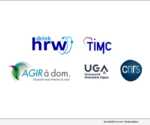 COQUITLAM, BC, Canada, Jan. 19, 2021 (SEND2PRESS NEWSWIRE) — Drink HRW is excited to announce that a large, double-blind placebo-controlled trial is set to begin this week in France, initiated by the University of Grenoble-Alpes. At the request of the researchers, Drink HRW is supplying the hydrogen tablets for the study as well as a donation to improve the size and scope of the research. It has no other involvement in the research or the decision to publish results.