Inhuman Records Newsroom - Profile and News Archive
Inhuman Records is a Brooklyn based art collective bringing together fresh creators of all mediums. Founder, Ryan Chernin, first started IR as a means of managing and distributing his own content. however, surrounded by talented friends and artists, it didn't take long to see the countless, invaluable opportunities to collaborate.
Engage with Inhuman Records
Follow: | Facebook | Instagram | YouTube
Press Releases from Inhuman Records :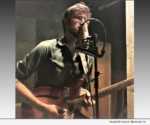 NEW YORK, N.Y., Sept. 18, 2019 (SEND2PRESS NEWSWIRE) — Indie-rock singer-songwriter Ryan Chernin, whose debut single, "Look Right," rocketed up to 25 on Mediabase's AC Chart, just under Ariana Grande's "breathin," has just released an edgy new single, "FaceTime." (VIDEO)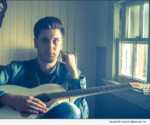 BROOKLYN, N.Y., May 8, 2019 (SEND2PRESS NEWSWIRE) — 25-year-old, Brooklyn based singer-songwriter, multi-instrumentalist, artist, actor, and poet Ryan Chernin is climbing up the Adult Contemporary (AC) Charts with his current single, "Look Right." The song appears on his latest album, "You Know Who You Are," out now via Inhuman Records.