InstantPublisher Newsroom - Profile and News Archive
InstantPublisher.com is the short run printing and book publishing division of Fundcraft Print Group located in Collierville TN. FCP is a third-generation family owned publishing conglomerate with 7 divisions specializing in all types of print from family history books to long run commercial print jobs. The InstantPublisher division launched in 2004 and since then has helped thousands of authors self-publish and print their own books.
Engage with InstantPublisher
Learn more online at: https://www.instantpublisher.com
Press Releases from InstantPublisher :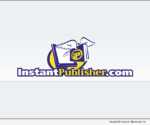 COLLIERVILLE, Tenn., May 4, 2020 (SEND2PRESS NEWSWIRE) — According to 2002 study popularized by Joseph Epstein of the New York Times "81 percent of Americans feel that they have a book in them – and should write it." This equates to roughly 170 million adults over the age of 18 out of the entire United States population alone says InstantPublisher; a conservative number of potential authors. Maybe you are one of them.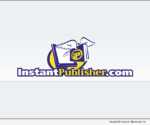 COLLIERVILLE, Tenn., Dec. 4, 2019 (SEND2PRESS NEWSWIRE) — InstantPublisher.com announces the release of a tip sheet covering the reasons why you should write and print your own book now. There has never been a better time for self-publishing authors to get their books out in the marketplace.