Maltz Auctions Newsroom - Profile and News Archive
Maltz Auctions, Inc. d/b/a Maltz Auctions is a premier, full-service auction company specializing in creating liquidity through the auction method of marketing.
Now a $100+ million company with an impeccable reputation for professionalism, integrity and success, Maltz Auctions has conducted thousands of auctions and generated over $2 billion in sales on behalf of such clients as the U.S Bankruptcy Courts and financial institutions throughout the country, the U.S. Department of Justice, Internal Revenue Service, N.Y. State Department of Taxation & Finance, Estate Executors and Public Administrators, as well as law firms, private individuals and corporations, nationwide.
MALTZ AUCTIONS
39 Windsor Place
Central Islip, NY 11722
ph: 516.349.7022
fax: 516.349.0105
info@MaltzAuctions.com
Media Contact
Kerry Gillick-Goldberg
516.455.3179
kerry@kggpr.com
Engage with Maltz Auctions
Learn more online at: http://www.maltzauctions.com/
Press Releases from Maltz Auctions :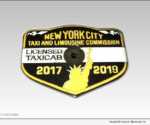 CENTRAL ISLIP, N.Y., July 3, 2019 (SEND2PRESS NEWSWIRE) — Maltz Auctions, a premier full-service auction company serving the New York Metropolitan region, announced it will auction sixteen New York City taxi medallions, of which fourteen are individual and one is a mini-fleet pair, at the NY LaGuardia Airport Marriott Hotel, on Thursday, July 11, 2019 at 11 a.m. with registration commencing at 9:30 a.m.