No Fear Cafe Newsroom - Profile and News Archive
No Fear Cafe provides a safe and open face to face and virtual meeting space for children and adults to receive tutoring/information covering a wide range of topics through special events, consultations, and lessons in a cafe setting offering hot and cold drinks, baked goods, and snacks. No Fear Cafe promotes academic excellence, personal growth, professional development, strategic community alignment, and upward mobility. No Fear Cafe is located at 2470 Collingwood, Suite 227, Detroit, MI 48206.
Engage with No Fear Cafe
Learn more online at: http://www.nofearcafe.com/
Follow: Twitter | Facebook | Instagram | Pinterest
Press Releases from No Fear Cafe :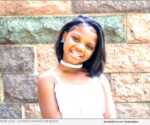 DETROIT, Mich., Sept. 30, 2020 (SEND2PRESS NEWSWIRE) — No Fear Cafe, today announced the launching of its child author program, "Becoming Published with No Fear." No Fear Cafe is a Co-learning Center located in the heart of Detroit, near the Boston Edison district. This program helps kids to create, edit, and publish their writings.