Tapcheck Newsroom - Profile and News Archive
Tapcheck, established in 2018, is the provider of a financial wellness benefit that grants employees early wage access through a digital platform. The service enables greater financial flexibility for employees while offering employers a no-cost benefit to improve productivity, enrich company culture and drive employee retention.
Engage with Tapcheck
Learn more online at: https://www.tapcheck.com/
Press Releases from Tapcheck :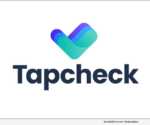 TARZANA, Calif., May 26, 2020 (SEND2PRESS NEWSWIRE) — Employee recruitment and retention continue to be top-of-mind human resource concerns for businesses around the country. That's why financial solutions company such as Tapcheck are partnering with companies to provide flexible solutions for employees.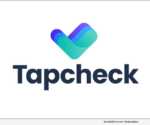 TARZANA, Calif., April 10, 2020 (SEND2PRESS NEWSWIRE) — Financial solutions company, Tapcheck, has announced its latest partnership with PRO Resources – a multi-state Professional Employer Group with over 30 years of experience.