Tranzon Fox Newsroom - Profile and News Archive
In 2000, a group of real estate auctioneers banded together to create Tranzon, LLC, a nationwide network that revolutionized the way real estate professionals bring buyers and sellers together. Today, the Tranzon team features some of the most experienced real estate, marketing, and auction professionals in the business. Using Tranzon's Market-Making System(tm), a proven methodology for the accelerated sale of property, the company has conducted tens of thousands of successful commercial and residential auctions for clients including financial institutions, trusts, guardians, estates, and private individuals. All Tranzon companies are independently owned and operated.
Engage with Tranzon Fox
Learn more online at: https://www.tranzon.com/
Follow: Twitter | Facebook | Instagram | LinkedIn
Press Releases from Tranzon Fox :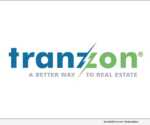 CHESAPEAKE, Va., June 5, 2020 (SEND2PRESS NEWSWIRE) — In a pandemic-ravaged economy that's left few industries untouched – with many having had to completely rethink and reorient operations within a short window of time – one might question why someone would leave an established career to set off on a new venture. However, that's exactly what Seth A. White chose to do, noted real estate auction firm Tranzon Fox has announced today.