Xelerate Logistics LLC Newsroom - Profile and News Archive
Xelerate Logistics LLC (Xelerate) is a New York based company with Headquarters in New York City along with offices in Commack, N.Y. & Los Angeles, California, and Global Operations in Canada, Asia, Africa & the Middle East.
The founding members of XLR8 managed and ran asset-based lending companies with portfolios in aggregate of over $500 million over the past 20 years. The company provides services related to shipping (ocean and air), both domestic & international, financing and funding options through its supply chain solutions.
Engage with Xelerate Logistics LLC
Learn more online at: https://www.xlr8companies.us/index.html
Press Releases from Xelerate Logistics LLC :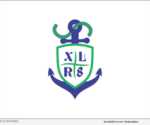 VALENCIA, Calif. and NEW YORK, N.Y., Dec. 2, 2021 (SEND2PRESS NEWSWIRE) — On December 1, 2021, Xelerate Logistics LLC ("XLR8") announced a new branch opening in Valencia, California, located strategically 30 miles away from the Los Angeles / Long Beach Port. This fully staffed, operations office has been added to XLR8 as a necessary expansion for the New York based company to keep with increasing demand and a growing repertoire of clientele.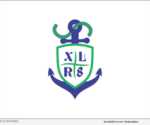 NEW YORK, N.Y., Sept. 8, 2020 (SEND2PRESS NEWSWIRE) — Xelerate Logistics LLC ("XLR8") announced the launch of its latest additions to its business, two new divisions, Advanced Technology Services, and Medical Equipment & Shipping.