POMPANO BEACH, Fla., Oct. 16, 2023 (SEND2PRESS NEWSWIRE) — The award-winning economic development firm, Redevelopment Management Associates (RMA) is proud to announce an expansion of services supporting Community Redevelopment Agencies (CRAs) in the often gray area of statutory compliance. Due to the frequently misunderstood requirements of the CRA statute before, and the more restrictive change to the statute after 2019, once standard activities and expenditures within CRAs may now violate statutory restrictions on spending. To "Keep it Legal" RMA has welcomed longtime city attorney Claudia McKenna to their compliance team.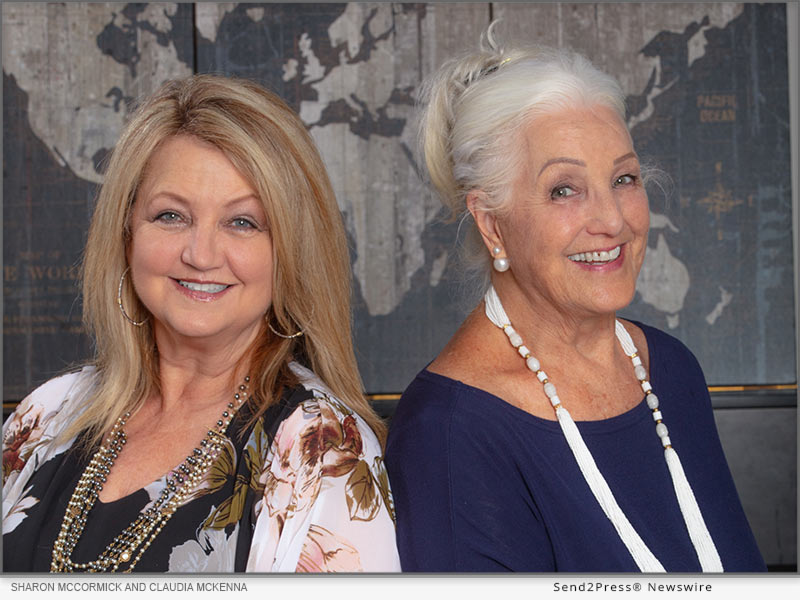 Image Caption: Sharon McCormick (L) and Claudia McKenna (R).
For more information, please visit https://rma.us.com/
"For decades, RMA has partnered with CRAs around the state, advancing their redevelopment planning," said Kim Briesemeister, RMA Principal. "With this new CRA compliance review service, RMA will examine current expenditures and educate CRA leaders about the best approach to avoid the danger zones that have resulted since the legislation change. To add to our already stellar team, we are pleased to announce that RMA will access the legal expertise of long time CRA attorney, Claudia McKenna."
Now, more than ever, CRAs need to demonstrate their compliance with statutory limitations on spending redevelopment trust fund dollars. Often a well-intentioned belief that an activity or expenditure is allowed results in the discovery that, in fact, the activity or expense violates the restrictions on spending in Sec. 163.387 F.S.
Whether it is marketing, special events, business attraction, code enforcement or job creation, it is imperative that CRAs avoid the pitfalls of spending trust fund dollars improperly. RMA's team has extensive experience with compliance and the need to amend CRA plans and budgets, as well as reconsider activities paid for by CRAs. RMA will offer a variety of services to help CRAs maintain statutory compliance including: Document Review of CRA Budgets & Plans, Identifying Alternatives and Making Plan Recommendations, and Updating CRA Plans for Compliance.
Led by long time CRA attorney, Claudia McKenna, and Sharon McCormick, RMA's Director of Information and Communications, our compliance team provides expert assistance in ensuring that your CRA meets the exacting requirements of Sec. 163.387(6) and spends trust fund dollars properly. A copy of the PowerPoint "Keep it Legal People" that Ms. McKenna and Ms. McCormick presented at the 2022 FRA Annual Conference about statutory compliance regarding marketing and special events is available on the RMA website, and the experts will be addressing this critical issue again at the 2023 conference.
Ms. McKenna is the former City Attorney for the City of West Palm Beach, a position she held from 2002 until her retirement in 2014. She joined the City Attorney's Office in 1996 as part of a multi-discipline team to assist with the ground-breaking CRA project that would become CityPlace. As City Attorney, Ms. McKenna advised the City Commission both as elected officials of the City, and in their capacity as the CRA Board of Commissioners. She participated in numerous successful and innovative CRA initiatives that allowed the City of West Palm Beach to eliminate much of its slum and blight and enjoy the renaissance it experiences today. Following her retirement, Ms. McKenna was hired by the City of Pompano Beach in 2015 to serve as the City's CRA Attorney. She continues to work with the Pompano Beach CRA advising the CRA Board and staff on all matters affecting Pompano Beach's two CRA districts.
About RMA:
Founded in 2009 by Kim Briesemeister and Chris Brown, RMA is comprised of a phenomenal team of leading experts in economic development, real estate for governments, marketing, urban design, and financial analysis. RMA, headquartered in Pompano Beach, Florida is a highly experienced, full-service economic redevelopment consulting and management firm, specializing in revitalizing core areas and corridors for cities, counties, and special districts nationwide. The co-founders are also the authors of one of the definitive books about city redevelopment, "Reinventing Your City: 8 Steps to Turn Your City Around."
###
MEDIA ONLY CONTACT:
(not for print or online)
Kay Renz
Kay@KRPRMediagroup.com
News Source: RMA (Redevelopment Management Associates)