LEHI, Utah, Sept. 4, 2019 (SEND2PRESS NEWSWIRE) — SimpleNexus (https://simplenexus.com/), developer of the leading digital mortgage platform for loan officers, borrowers and real estate agents, today announced that VP of Sales Paul Drobot has been named a 2019 HW Insiders Award honoree by HousingWire. HousingWire's 2019 Insiders Award winners were carefully selected by the publication's editorial board based on candidates' vital and dynamic contributions to their companies.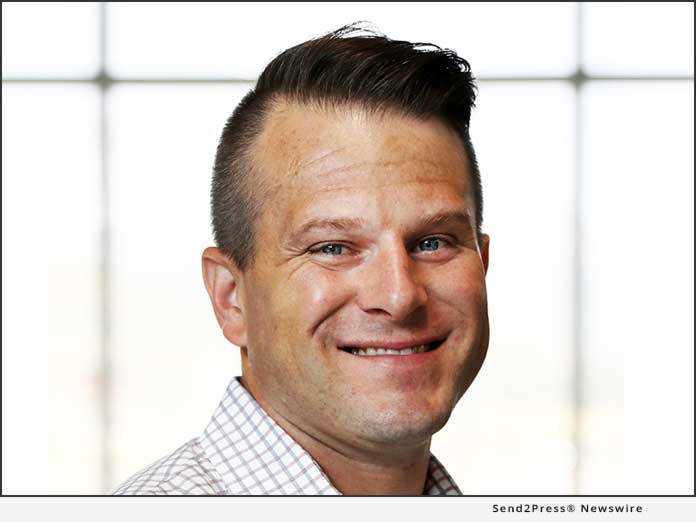 Drobot was recognized for the crucial role he has played helping SimpleNexus grow to become the mortgage industry's mobile lending platform of choice, connecting 20,000 active loan originator users with 1.1 million borrowers and 65,000 realtor partners to produce millions of loans totaling over $100 billion in volume. Under Drobot's sales leadership, SimpleNexus welcomed 60 new enterprise clients to its platform in 2018 and earned a spot in the top 500 of the 2019 Inc. 5000 list of the nation's fastest-growing companies.
"Paul has always been an exceedingly high performer, in large part due to the care he places in understanding the nuanced needs of individual mortgage lenders," said SimpleNexus Head of Sales Chuck Staib. "He is keenly aware that each lender's business model and operating style requires a unique set of solutions. Paul is able to quickly ascertain a client's business structure, value stream and how delivering to its borrowers is impacted by the combination of LOS, services and integrations it uses to deliver exceptional results."
"Our Insiders grow more difficult to choose each year as their talent and impacts on the mortgage and real estate industry continue to blow us away," said HousingWire Associate Editor Kelsey Ramírez. "This year's winners are truly the secret weapons of their industry and continue to push their companies to greatness and move markets forward."
Today, SimpleNexus empowers more than 20,000 loan officers to "do more" while serving more than 223 mortgage companies, including 15 of the top 25 retail lenders in the United States. For more information, visit https://simplenexus.com/domore.
The full list of HW Insiders Award honorees can be viewed in the September issue of HousingWire magazine or at https://www.housingwire.com/articles/49941-here-are-housingwires-2019-insiders.
About SimpleNexus, LLC:
SimpleNexus is the digital mortgage platform that enables lenders to originate and process loans from anywhere. The company's best-in-class, easy-to-use app connects loan officers to their borrowers and real estate agents to easily communicate and exchange data in a single location throughout the entire loan life cycle. Loan officers can manage their loan pipelines, order credit, run pricing and send pre-approvals — all on the go.
About HousingWire:
HousingWire is the nation's most influential source of news and information for U.S. mortgage markets, boasting a readership that spans lending, servicing, investments and real estate market participants as well as financial market professionals.
Winner of numerous awards, including a 2012 Eddie Award for national editorial excellence in B-to-B Banking/Business/Finance, HousingWire has been recognized for excellence in journalism by the Society of Business Editors and Writers, the American Society of Business Press Editors, the National Association of Real Estate Editors and Trade Association Business Publications International.
Twitter: @SimpleNexus @HousingWire #2019HWInsiders #digitalmortgage
News Source: SimpleNexus