LOS ANGELES, Calif., May 17, 2023 (SEND2PRESS NEWSWIRE) — Scientology Network's Documentary Showcase, the weekly series providing a platform for independent filmmakers to air films on important social, cultural and environmental issues, presents the documentary "Surviving the Outback."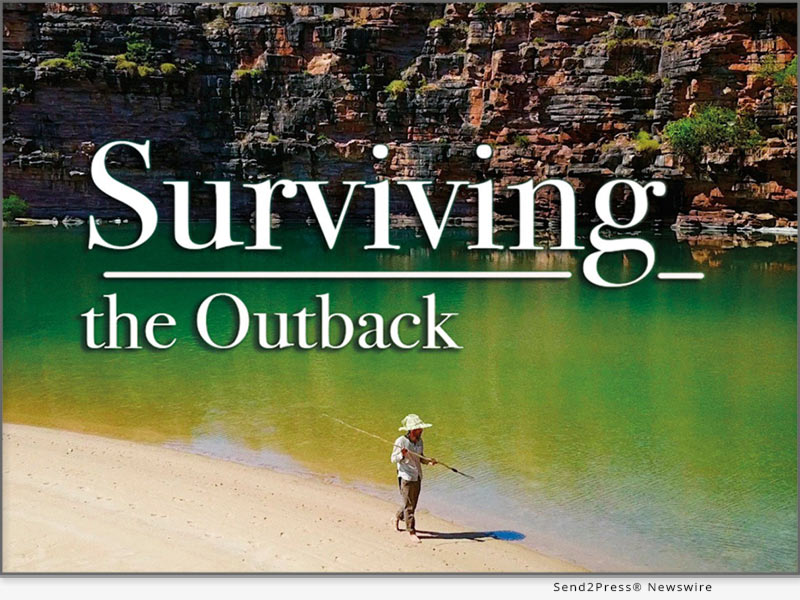 Image Caption: DOCUMENTARY SHOWCASE, the weekly series providing a platform for independent filmmakers to air films on important social, cultural and environmental issues, presents the documentary, "Surviving the Outback."
"Surviving the Outback" is inspired by the true story of two German aviators who, in 1932, became stranded deep in the Australian Outback and survived a remarkable 43 days before being rescued by Aboriginal locals. Using the original chronicle of the events as told by one of the pilots in his book "Flight Into Hell," this feature-length documentary captures the stunning beauty and majesty of nature as the filmmaker attempts to recreate the aviators' plight in the ultimate test of survival.
Michael Atkinson used handheld cameras and drones to entirely self-film his endeavor into the unforgiving Australian Outback. With no back-up crew or two-way communication with the outside world, Michael uses only the materials available to the original pilots and his skills as a survival instructor to live off the land as he retraces their original route through rough seas, forbidding terrain and crocodile-infested waters.
ABOUT MICHAEL ATKINSON
Michael Atkinson was struck when he was a child with a passion for filming his experiences in the extreme outdoors. He became a full-time military pilot for the Australian Defense Force and flew everything from helicopters to fighter jets. He also taught survival skills to pilots in northern Australia. "Surviving the Outback" is his first feature-length documentary.
In an interview with Scientology Network for DOCUMENTARY SHOWCASE, Michael reflected on his mission:
"My hope when people see the film is that they will see the value in remote and beautiful areas…. I'm glad that people will be able to see Aboriginal culture and that audiences are going to see the Kimberley, probably love it and therefore want to protect it."
ABOUT DOCUMENTARY SHOWCASE
Fundamental to Scientology is a humanitarian mission that extends to some 200 nations with programs for human rights, human decency, literacy, morality, drug prevention and disaster relief. For this reason, the Scientology Network provides a platform for independent filmmakers who embrace a vision of building a better world.
For more information, visit Scientology.tv/docs.
The Scientology Network debuted on March 12, 2018. Since launching, the Scientology Network has been viewed in over 240 countries and territories in 17 languages. Satisfying the curiosity of people about Scientology and Founder L. Ron Hubbard, the network takes viewers across six continents, spotlighting the everyday lives of Scientologists, showing the Church as a global organization, and presenting its social betterment programs that have touched the lives of millions worldwide.
Broadcast from Scientology Media Productions, the Church's global media center in Los Angeles, the Scientology Network is available on DirecTV Channel 320, DirecTV STREAM, AT&T U-verse and can be streamed at Scientology.tv, on mobile apps and via the Roku, Amazon Fire and Apple TV platforms.
LEARN MORE:
https://www.scientology.tv/series/documentary-showcase/
https://www.scientology.tv/series/documentary-showcase/surviving-the-outback/videos/trailer.html
MULTIMEDIA:
VIDEO https://www.scientology.tv/series/documentary-showcase/surviving-the-outback/videos/inside-look-teaser.html
IMAGE link for media: https://www.Send2Press.com/300dpi/23-0517-s2p-cos-outback-300dpi.jpg
Caption: DOCUMENTARY SHOWCASE, the weekly series providing a platform for independent filmmakers to air films on important social, cultural and environmental issues, presents the documentary, "Surviving the Outback."
TAGS: #ScientologyNetwork #Scientology #DocumentaryShowcase #theoutback
News Source: Church of Scientology International