RICHMOND, Va., Feb. 13, 2023 (SEND2PRESS NEWSWIRE) — Tenaska Virginia Generating Station in Scottsville, VA, has been reapproved as a Virginia STAR Worksite under the Virginia Department of Labor and Industry's Virginia Occupational Safety and Health (VOSH) Voluntary Protection Programs (VPP).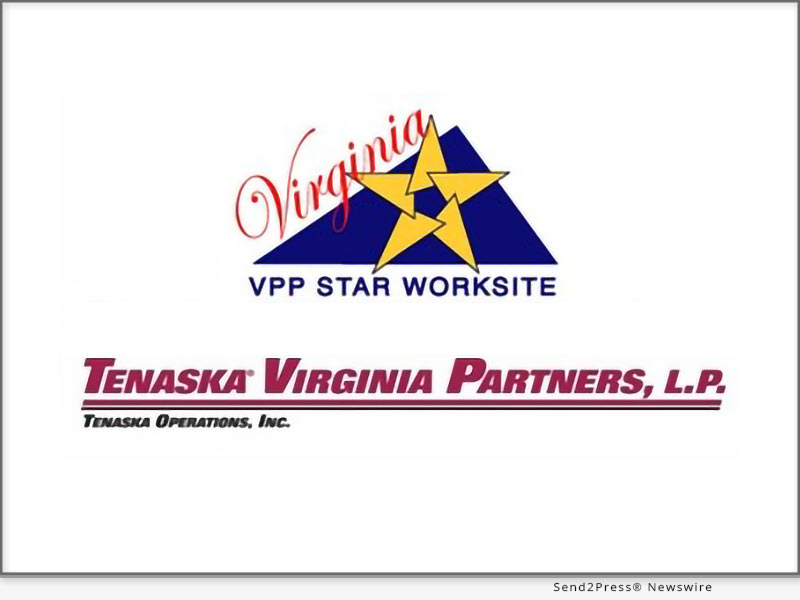 Image Caption: Tenaska Virginia Generating Station.
Tenaska Virginia Generating Station is one of 37 current participants in the STAR program of public/private sector worksites to achieve and retain this recognition in Virginia. The 1,000-megawatt power plant commenced commercial production of electricity in 2004 and is a combined cycle fossil fuel electricity generation power plant utilizing three GE 7FA Gas Turbines and one GE D11 Steam Turbine located on 559 acres with 39 acres developed that is continuously operated with a total of 29 employees.
The Virginia VPP recognizes and promotes exceptional safety and health management systems for Virginia's employers in all industries. In VPP, the participant's management, workers, and VOSH establish a cooperative relationship that encourages continuous improvement in worksite safety performance.
Acceptance into Virginia's VPP is confirmation and recognition that an employer has achieved safety and health excellence well above their industry peers. The VOSH VPP administers the Virginia STAR, Virginia Challenge, VADOC Challenge, Virginia BEST, and Virginia BUILT programs. For more information about this program or the other services we offer, visit our website at https://www.doli.virginia.gov/voluntary-protection-program/
DOLI also offers free On-Site Consultation Services to help employers better understand and voluntarily comply with VOSH standards. Priority is given to high-hazard workplaces with 250 or fewer employees and all services are offered to employers at no cost. On-Site Consultation Services helps employers identify and correct potential safety and health hazards by conducting walk-through surveys (without citations or penalties), abatement advice, on-site training, and program assistance to develop safety and health programs. Additional information about On-Site Consultation Services can be obtained by contacting the DOLI office closest to you at www.doli.virginia.gov
The Virginia Occupational Safety and Health (VOSH) program is financed in part by a grant from the U. S. Department of Labor, Occupational Safety and Health Administration (OSHA), under §23(g) of the Occupational Safety and Health Act of 1970. Zero percent, or $0.00 of the State Plan budget, is financed through nongovernmental sources.
RELATED LINKS:
https://www.doli.virginia.gov/vosh-programs/consultation/on-site-visit-request/
https://www.doli.virginia.gov/about/doli-offices-statewide/
News Source: Virginia Department of Labor and Industry