PHOENIX, Ariz., Sept. 12, 2023 (SEND2PRESS NEWSWIRE) — The Millionaire Mastermind Academy today announced Bank of America is its newest supporter for IMPACT AZ 2025, a three-year supplier diversity readiness program designed to close the racial wealth gap for black owned businesses. Other sponsors include the City of Scottsdale, APS, SRP and VIA West Group as well as title sponsor JPMorgan Chase & Co.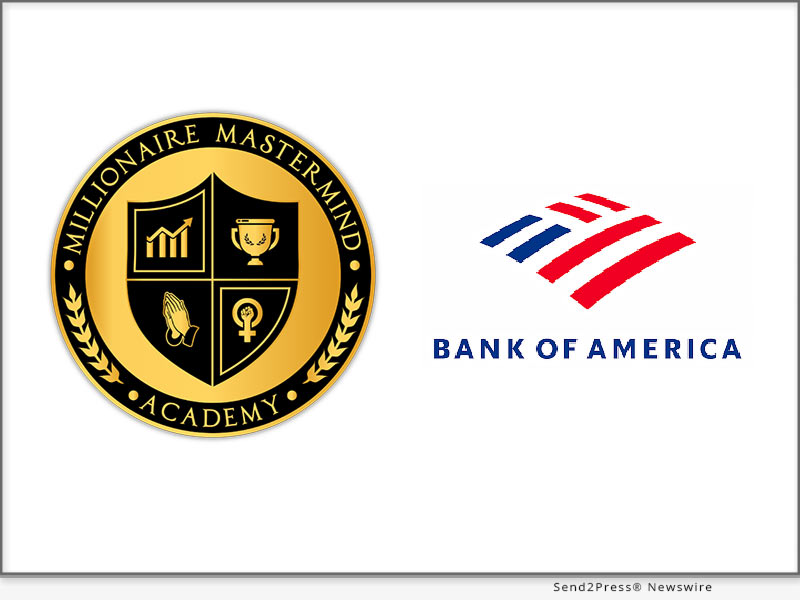 Image Caption: Bank of America is newest supporter for IMPACT AZ 2025.
Bank of America recently provided a grant for IMPACT AZ 2025 as part of the company's commitment to delivering responsible growth to improve the financial lives of individuals, families, and entire communities.
"Closing the racial wealth gap is one of the best things we can do within Arizona's business community and having support from financial services organizations like our newest partner, Bank of America, shows the importance of such programming," said Dr. Velma Trayham, creator of IMPACT AZ 2025 and founder of the Millionaire Mastermind Academy, which manages the program.
IMPACT AZ 2025 is an action-focused program with a physical space at Arizona State University's Skysong 3 in Scottsdale to share resources for promoting stability and growth as well as supplier diversity opportunities for local businesses. Supplier diversity programs could add $280 billion in income and 4 million new jobs to the U.S. economy, according to a recent McKinsey & Co. report. By 2025, the initiative aims to support the growth of 250 businesses while empowering more than 500 established businesses to grow their employee base.
Bank of America's industry-leading supplier diversity program has been in place for more than 30 years and is proud to have one of the most recognized supplier diversity programs in the financial services industry.
"We partner with organizations like Millionaire Mastermind Academy to help us deliver on our commitment to responsible growth," said Scott Vanderpool, president, Bank of America Phoenix. "Together, we can help tackle complex societal challenges, advance racial equity and promote greater economic mobility across Phoenix by boosting entrepreneurs and small business resiliency in communities of color."
Corporations interested in supporting IMPACT AZ 2025 or learning more about the program's impact can contact  info@impactaz2025.com
About IMPACT AZ 2025
IMPACT AZ 2025 is Arizona's largest supplier diversity readiness program designed to close the racial wealth gap of black business owners. Millionaire Mastermind Academy in collaboration with the Black Chamber of Arizona, IMPACT AZ 2025 is a three-year technical assistance business accelerator focused on supplier diversity training to grow business opportunities.
For more information, visit https://impactaz2025.com/
MEDIA CONTACT:
Thinkzilla Consulting Group
Nancy Davis
Info@thinkzillaconsulting.com
888-509-1145
CITATIONS:
https://www.mckinsey.com/capabilities/operations/our-insights/expand-diversity-among-your-suppliers-and-add-value-to-your-organization
MULTIMEDIA:
Logo link for media: https://www.Send2Press.com/300dpi/23-0912-s2p-MMA-Logo-300dpi.jpg
News Source: Millionaire Mastermind Academy