SCOTTSDALE, Ariz., June 27, 2023 (SEND2PRESS NEWSWIRE) — On July 17, the Millionaire Mastermind Academy, a leading nonprofit organization addressing the barriers to opportunity for underrepresented businesses, will host an economic empowerment "Diversity in Finance" Fireside Chat. The virtual event is part of an ongoing program and is sponsored by Blaylock Van, LLC, the nation's longest-continuously operating Black-owned investment firm.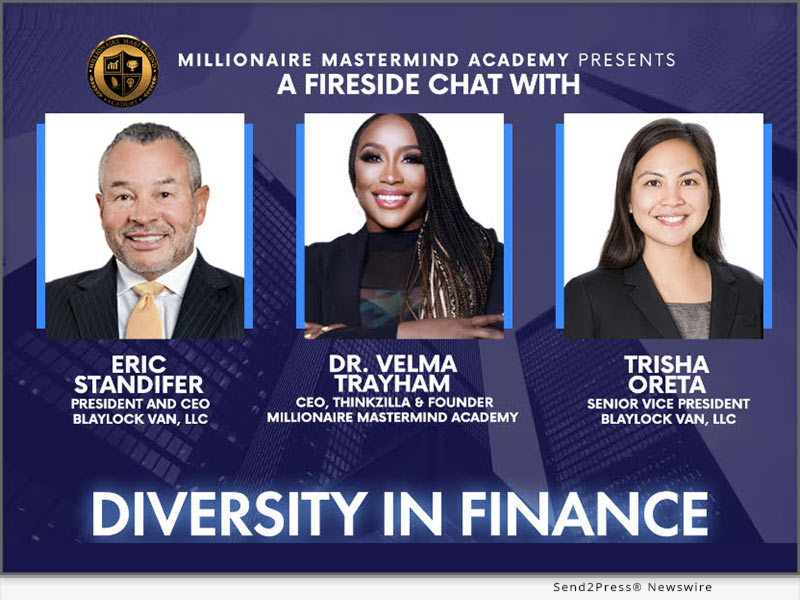 Image Caption: Diversity In Finance event.
The economic empowerment program is designed for minority female entrepreneurs and senior-level professionals interested in strengthening diversity, equity, and inclusion (DEI) outreach. Speakers include Eric Standifer, President and CEO of Blaylock Van; Dr. Velma Trayham, CEO and founder of the Millionaire Mastermind Academy and Thinkzilla Consulting; and Trisha Oreta, Senior Vice President, of Blaylock Van. The Diversity in Finance Fireside chat will share innovative best practices, resources, and opportunities for minorities to succeed in the financial services industry.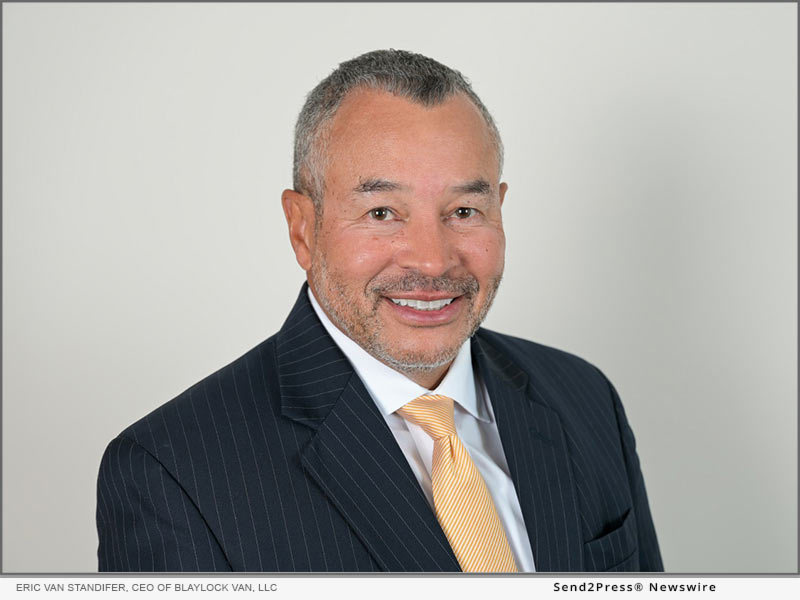 Image Caption: Eric Standifer, President and CEO of Blaylock Van.
"Blaylock Van is committed to empowering, educating, and providing opportunities for minority female business owners and professionals, and diversity, equity, and inclusion will always be a core component of our work. Partnering with leading organizations such as the Millionaire Mastermind Academy helps our firm reach more underserved populations and provide critical resources," Standifer said.
In the financial services industries, progress on gender diversity and other DE&I initiatives has been slow, but more organizations are recognizing the value of working with diverse suppliers, building a diverse workforce, and taking steps to improve.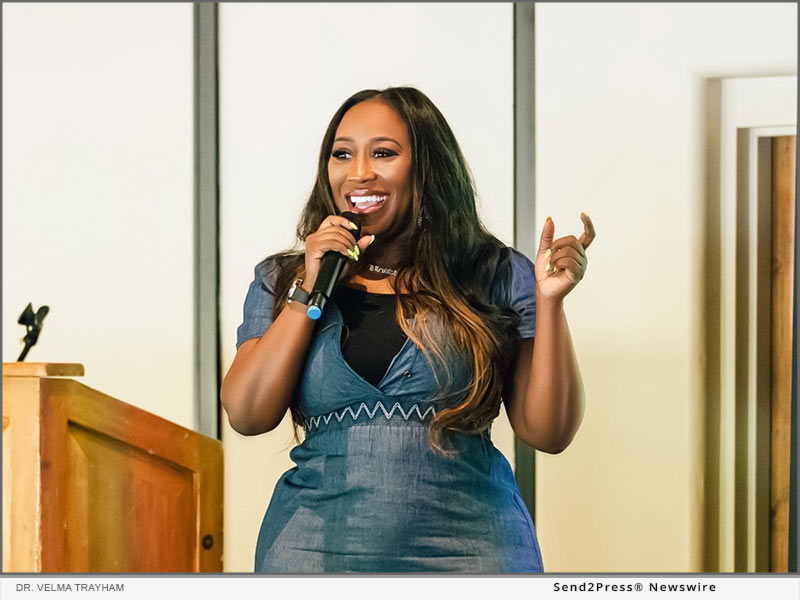 Image Caption: Dr. Velma Trayham.
"Diversity is not only good for business, but also the right thing to do, and to achieve true diversity in the financial services industry requires collective action. This is why we serve thousands of underserved and excluded populations annually with resources, tools and technical assistance programs to move forward and create more meaningful opportunities," added Dr. Trayham. "We are thrilled to expand our partnership with Blaylock Van, which offers economic impact for diverse women and for the industry as a whole."
Since its inception in 2017, the Millionaire Mastermind Academy has served more than 8,000 individuals and has led successful programs directing more than $100 million in economic activity into underserved communities. Awarded more than $500,000 in scholarships and issued more than $50,000 in seed funding. Thanks to title sponsors including JPMorgan Chase & Co., Truist Bank, American Landmark Apartments, Country Financial, and Blaylock Van, among others.
In addition, Millionaire Mastermind Academy provides engagement models for corporations and government entities interested in strengthening DEI or ESG goals by engaging underserved populations.
To register for the Diversity In Finance event, visit https://www.eventbrite.com/e/diversity-in-finance-fire-side-chat-empowering-women-entrepreneurs-registration-661381930157
About Millionaire Mastermind Academy:
The Millionaire Mastermind Academy is a leading national nonprofit organization that addresses the barriers to economic mobility for minority entrepreneurs who have been systemically and historically underserved and excluded. We aim to remove systemic barriers.
For more information: https://millionairemastermindacademy.org/
MEDIA CONTACT:
Nancy Davis
Thinkzilla Consulting Group
888-509-1145
info@thinkzillaconsulting.com
IMAGE: https://img.evbuc.com/https%3A%2F%2Fcdn.evbuc.com%2Fimages%2F540434069%2F1465556209403%2F1%2Foriginal.20230621-180838?h=2000&w=720&auto=format%2Ccompress&q=75&sharp=10&s=5dc5f0239b155216de24c5417bd605fe
News Source: Millionaire Mastermind Academy