NAPLES, Fla., Oct. 16, 2023 (SEND2PRESS NEWSWIRE) — Local Naples company Bajek Publisher Services has helped high profile independent authors make it big. The company will be headed to the Frankfurt Book Fair, the world's largest book trade show, this fall as it celebrates its fourth-year in business.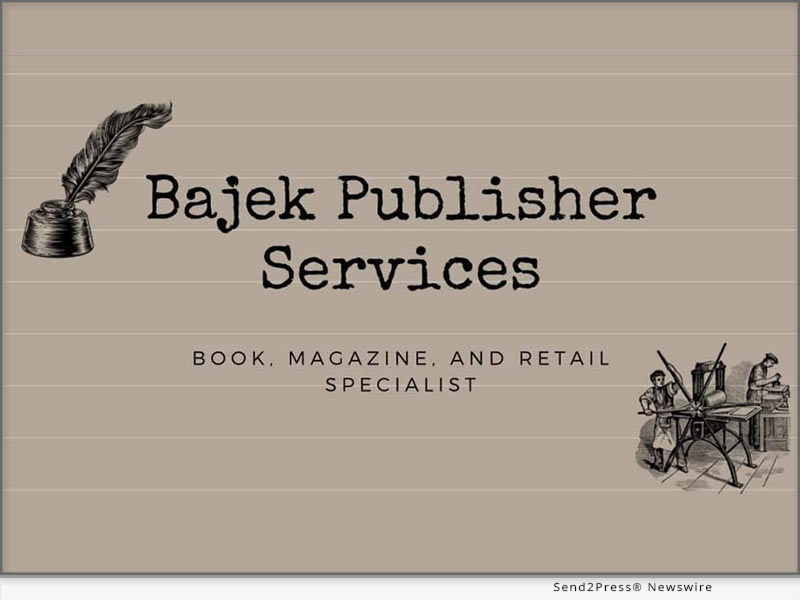 Image Caption: Bajek Publisher Services.
Edward "Ed" Bajek got his start in the publishing world  out of college in the mid-1980s. From humble beginnings setting up magazine displays, Ed rose through the ranks working with  groundbreaking companies in the publishing world such as Hearst and Curtis Circulation. Throughout his career he worked domestically and internationally in sales, distribution, circulation, marketing, merchandising and logistics for books and magazines.
Following the closure of Curtis Circulation in 2019, Ed decided to take a different approach. Relying on his decades of experience and the relationships he built in the industry, Ed founded Bajek Publisher Services, a family business with his wife Michele and daughters Alyssa and Brianna.
Bajek Publisher Services exists to help authors and publishers navigate the ever-changing modern publishing world combining traditional publishing while embracing and taking full advantage of the new world order of publishing.
Bajek Publisher Services' clients have included Steve Madden, with the relaunch of his memoir, The Cobbler: How I Disrupted an Industry, Fell from Grace, and Came Back Stronger Than Ever. Other clients include the USA Today best-selling memoir On My Way to Casa Lotus by philanthropist Lorena Junco Margain.
Now going on four years of operation, Bajek Publisher Services continues to grow. They will be in Frankfurt this year highlighting the work they've done for their clients.
Bajek is available for speaking engagements, panel discussions and expert analysis across all media.
Learn more:
https://www.bajekpublisherservices.com/
MEDIA CONTACT:
Edward Bajek
Bajek Publisher Services
EMAIL: ed@bajekpublisherservices.com
PHONE: +1-220-156-0383
News Source: Bajek Publisher Services