LAKE ZURICH, Ill., June 21, 2023 (SEND2PRESS NEWSWIRE) — Dovenmuehle Mortgage, Inc. (Dovenmuehle), a leading mortgage subservicing company, announced that it has hired Patricia McCarthy to be the company's new vice president of insurance administration. In this role, McCarthy will oversee Dovenmuehle's insurance department with responsibility for hazard and flood insurance administration, loss drafts, research and the insurance department call center.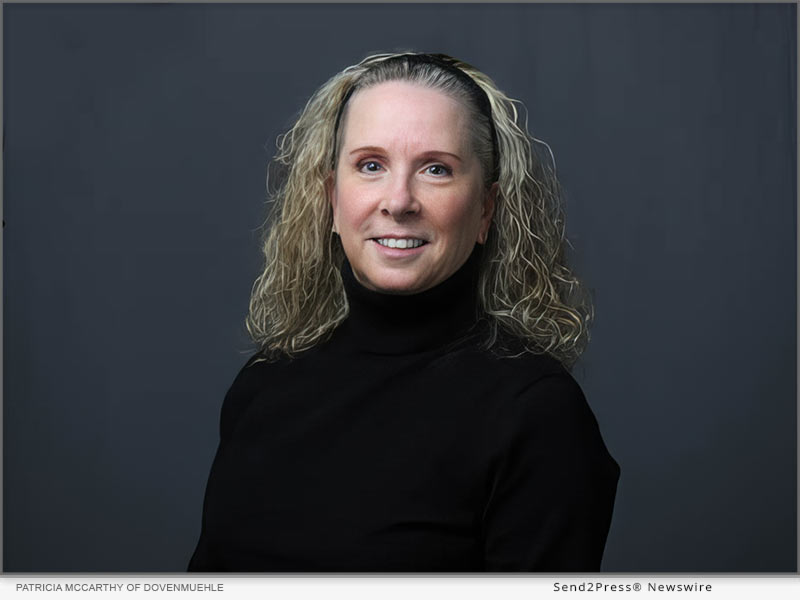 Image Caption: Patricia McCarthy.
"Insurance is a critical component of the mortgage servicing process, requiring keen attention to detail and a firm grasp of the regulations governing it across all levels," said Dovenmuehle Senior Vice President Glen Braun. "Patricia brings a wealth of experience in managing the complex, highly regulated financial aspects of mortgage operations, making her an idea choice to oversee these critical escrow functions."
An industry veteran, McCarthy has worked with every aspect of the mortgage process during her career. Prior to joining Dovenmuehle, McCarthy held the position as vice president of mortgage warehouse lending at Hinsdale Bank for more than 10 years. While at Hinsdale Bank, she managed two divisions within the department, over $1 billion in warehouse lines of credit and 25 clients, moving upwards of $40 million per day. Throughout her more than 30-year career, McCarthy has managed compliance, mortgage operations, loan processing and customer service departments.
"As one of the longest-standing mortgage subservicers, Dovenmuehle's reputation for stability, compliance and excellence is well known," McCarthy said. "I welcome the opportunity to join such an outstanding organization and contribute to its on-going success and growth."
About Dovenmuehle:
Founded in 1844, Dovenmuehle (Lake Zurich, Illinois) is a mortgage subservicer for commercial banks, credit unions, independent mortgage lenders, MSR investors and state housing finance agencies nationwide. The company subservices portfolio loans, as well as loans sold to Fannie Mae, Freddie Mac, Ginnie Mae and the Federal Home Loan Bank with servicing retained.
Using a combination of best-in-class and proprietary technology, Dovenmuehle helps lenders reduce servicing costs and deliver consistently high levels of service to homeowners while maintaining compliance with investor and regulatory requirements.
Learn more at https://dovenmuehle.com/.
News Source: Dovenmuehle