DES MOINES, Iowa, March 8, 2023 (SEND2PRESS NEWSWIRE) — iEmergent, a forecasting and advisory services firm for the financial services, mortgage and real estate industries, today announced that its CEO Laird Nossuli was recognized by National Mortgage Professional (NMP) as one of its 2023 Women of Inspiration. The awards program highlights female visionaries who are paving the way for the next generation of women in mortgage lending.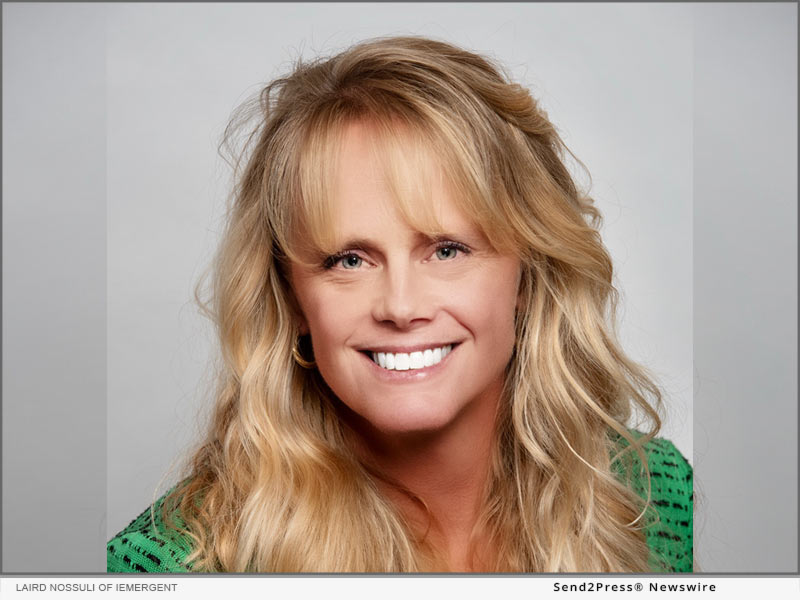 Image Caption: Laird Nossuli of iEmergent.
Driven by her passion for closing the racial homeownership gap and increasing homeownership across the board, Nossuli oversees iEmergent projects that empower lenders to meet the home financing needs of historically underserved minority markets. She is best known for guiding the development of Mortgage MarketSmart, the industry's only market intelligence and forecasting platform specifically designed to map the movement and growth of diverse communities.
Nossuli's extensive experience helping lenders meet the needs of underserved homebuyers has made her a respected thought leader in the fields of housing diversity and affordable lending. One of her most notable achievements in the past year was hosting and moderating a free special purpose credit program (SPCP) workshop that educated attendees about SPCP development and qualified for credit toward the Mortgage Bankers Association (MBA) Certified Mortgage Banker (CMB) designation.
"As a mother and wife, as well as a fintech leader, I'm well aware of the unique challenges women face in the male-dominated mortgage industry," said Nossuli. "For that reason, I am deeply passionate about helping my fellow women and the industry as a whole succeed with tools that help overlooked families build wealth through homeownership."
The 2023 Women of Inspiration are featured in the March 2023 issue of NMP Magazine and online at https://nationalmortgageprofessional.com/.
About iEmergent:
Founded in 2000, iEmergent provides mortgage lending forecasts and analytics to the lending, housing and real estate industries. The company offers an extensive variety of forecast and market intelligence products, including Mortgage MarketSmart, a visualization tool that helps lenders quantify how mortgage markets will change.
For more information, visit https://www.iemergent.com.
Twitter: @iEmergent @NatlMortgagePro #nmp #womenofinspiration #peopleinthenews #housingfinance #housingequity #housingeconomy #mortgage
News Source: iEmergent