MACON, Ga., May 3, 2018 (SEND2PRESS NEWSWIRE) — LBA Ware™, a leading provider of automated compensation software and systems integration solutions for mortgage lenders, announced it has hired Diana Sheffer as a solutions consultant to support the company's sales and product implementation efforts. In this role, Sheffer will apply her 18 years' experience in mortgage lending and technology consulting to connect LBA Ware's clients with best-fit systems integration and process automation solutions to enhance performance-driven organizational growth.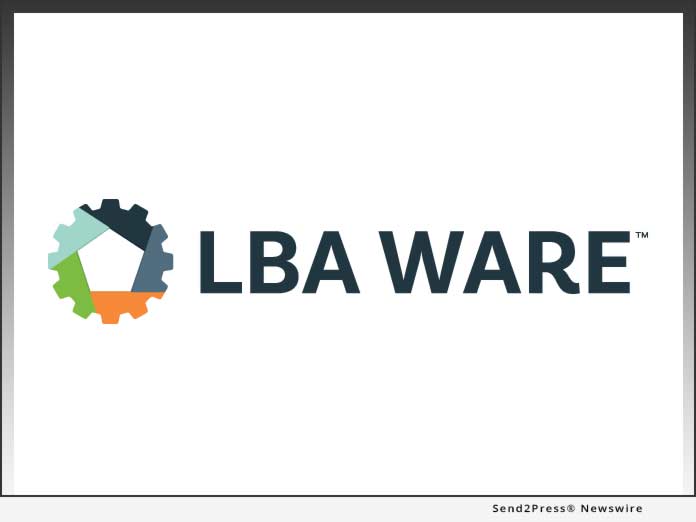 "As mortgage lenders are faced with shrinking margins and increasingly complex operational challenges, they are looking for ways to reduce expenses, automate redundant, labor-intensive processes and leverage data to drive operational efficiency and profitability," said LBA Ware CEO and Founder Lori Brewer. "Diana Sheffer has the on-the-ground industry expertise required to understand client needs from their perspective and articulate how LBA Ware's solutions can give them a leg up in this very competitive period."
Prior to joining LBA Ware, Sheffer served as a technology business consultant and product manager at Black Knight Financial Services, a provider of software, data and analytics solutions to the mortgage, consumer loan and capital markets arenas. While at Black Knight Financial Services, Sheffer worked with clients to complete technical needs assessments, communicated with internal product management teams to develop product solutions and managed product introduction from implementation to user adoption. Additionally, Sheffer has substantial expertise in mortgage loan and secondary market consulting gained during her tenure at Pulaski Bank.
"I've spent my entire career in mortgage, and there's nothing I enjoy more than connecting clients with the tools and resources they need to be successful," said Sheffer. "LBA Ware's true value extends far beyond software. The company has become a trusted resource for lenders grappling with rising expenses and dwindling profitability, and I look forward to helping LBA Ware continue to deliver solutions to the industry's most challenging needs."
About LBA Ware™:
Founded in 2008, LBA Ware's mission is to inspire opportunity by delivering solutions that are essential to the way mortgage companies operate. We are a trusted partner and play a key role in our clients' success by enabling them to motivate, incentivize and better leverage the human potential within their organization. Our applications automate traditionally manual business processes for which an existing software solution does not exist, empowering lenders to create an integrated software environment that maximizes their productivity and operational efficiency.
For more information about LBA Ware and their software solutions, visit http://lbaware.com.
*LOGO for Media: Send2Press.com/300dpi/18-0502s2p-lba-ware-300dpi.jpg
News Source: LBA Ware