MACON, Ga., May 14, 2019 (SEND2PRESS NEWSWIRE) — LBA Ware™, provider of the leading automated incentive compensation and sales performance management platform for mortgage lenders, has been selected for the 2019 Best of Macon Award in the Software Company category by the Macon Award Program. As a five-time winner of the Best of Macon Award, LBA Ware was also inducted into the 2019 Macon Business Hall of Fame.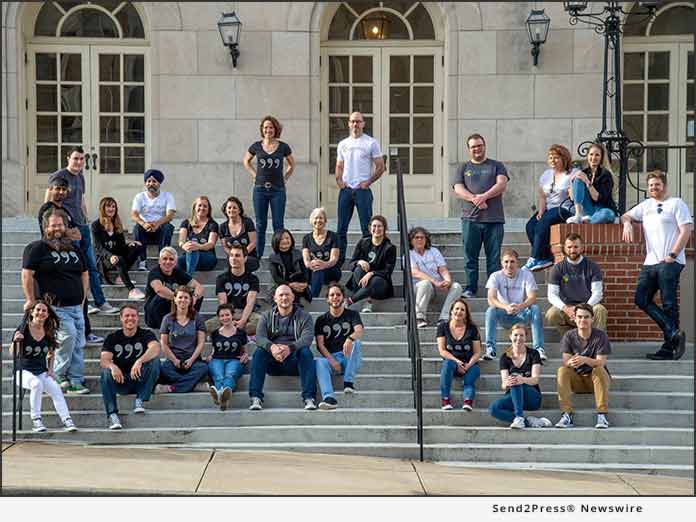 LBA Ware invests heavily in its hometown of Macon through participation in community programs including the Macon's Young Entrepreneurs Academy (YEA!), startup catalyst SparkMacon and the Middle Georgia Community Food Bank. The fintech firm also has an office in Atlanta by virtue of its participation in Advanced Technology Development Center (ATDC) incubator at Georgia Tech. LBA Ware's college recruitment programs offer internship and employment opportunities to students and graduates of Macon-area institutions Mercer University and Georgia College & State University as well as Georgia Tech and other Atlanta-metro universities.
"LBA Ware is proud to promote economic prosperity in Georgia while serving the mortgage banking industry nationwide," said LBA Ware founder and CEO Lori Brewer. "Being recognized for excellence at both the national and local levels is a great honor. We are excited to grow our business in downtown Macon, provide jobs for graduates from area universities and contribute directly to the area's revitalization."
Each year, the Macon Award Program identifies local companies that have achieved exceptional marketing success in their local communities and business categories. These companies enhance the positive image of small business in Macon and help make the area a great place to live, work and play.
Various sources of information were gathered and analyzed to choose the winners in each category. The 2019 Macon Award Program focuses on quality, not quantity; winners were determined based on information gathered internally by the Macon Award Program as well as data provided by third parties.
About LBA Ware:
Founded in 2008, LBA Ware's mission is to inspire opportunity by delivering solutions that are essential to the way mortgage companies operate. We are a trusted partner and play a key role in our clients' success by enabling them to motivate, incentivize and better leverage the human potential within their organizations. Our applications automate traditionally manual business processes for which an existing software solution does not exist, empowering lenders to create an integrated software environment that maximizes their productivity and operational efficiency. For more information about LBA Ware and our software solutions, visit https://lbaware.com.
Twitter: @LBAWare #Macon @telegraphga @ajc #localbusiness
News Source: LBA Ware