CDF Labor Law LLP Newsroom - Profile and News Archive
For over 25 years, CDF Labor Law LLP has distinguished itself as one of the top labor, employment, and business immigration law firms in California, representing employers in single-plaintiff and class action lawsuits and advising employers on related legal compliance and risk avoidance. At CDF, diversity, equity and inclusion have been the bedrock of the firm since its inception. Our recruitment and retention programs are aimed at increasing diversity within our firm and in the legal profession.
MEDIA ONLY CONTACT
Dorothy Rausa
CDF Labor Law LLP
drausa@cdflaborlaw.com
Phone Number: 949-622-1661
Engage with CDF Labor Law LLP
Learn more online at: https://www.cdflaborlaw.com/
Follow: Twitter | Facebook | Instagram | LinkedIn
Press Releases from CDF Labor Law LLP :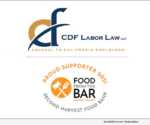 IRVINE, Calif., July 26, 2021 (SEND2PRESS NEWSWIRE) — The stories are endless of jobs suddenly gone forever and families struggling to get by. As cities across the nation continue to deal with the economic fallout from the COVID-19 pandemic, employees at CDF Labor Law LLP (CDF) got busy partnering with food banks and programs aimed to get food into the hands of hungry communities.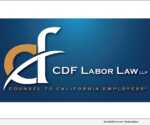 IRVINE, Calif., June 15, 2021 (SEND2PRESS NEWSWIRE) — Two high school juniors, from low to moderate income families in Santa Ana are about to get a significant boost to their career path from CDF Labor Law LLP, a California-based labor, employment, and immigration law firm who will sponsor them for an eight-week, paid internship. This is CDF's 10th year participating in Project SELF mentoring program of at-risk youth.