Colorado Optometric Association Newsroom - Profile and News Archive
The Colorado Optometric Association (COA) is the professional organization of optometrists in Colorado. Over 600 Colorado Doctors of Optometry are voluntary members of the Association.
Since 1892, the COA has assisted its members in providing the highest standard of professional care to their patients by sponsoring continuing education programs for doctors, advocating in local and state governments for programs and laws that represent patients' best interests, and providing information for the public.
Engage with Colorado Optometric Association
Learn more online at: https://colorado.aoa.org/
Press Releases from Colorado Optometric Association :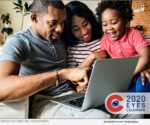 DENVER, Colo., June 18, 2020 (SEND2PRESS NEWSWIRE) — As social distancing becomes a normal way of life during the COVID-19 pandemic many individuals are participating in increased screen time. The Colorado Optometric Association (COA) and the public health campaign 2020 Eyes Colorado, have collected tips from its doctors of optometry on how to keep eyes healthy.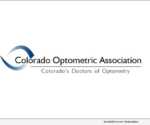 DENVER, Colo., May 13, 2020 (SEND2PRESS NEWSWIRE) — Some companies are taking advantage of the COVID-19 pandemic and asserting that their devices make it easy to conduct an eye exam at home. The Colorado Optometric Association, together with the American Optometric Association (AOA), warns that it is more important than ever to be aware of products that give the mistaken impression that their devices can substitute for a comprehensive eye examination or that they can shortcut getting a contact lens or eyeglasses prescription.