EveryLibrary Institute Newsroom - Profile and News Archive
The EveryLibrary Institute NFP operates exclusively for educational and charitable purposes, including primarily research, writing, publishing and related activities concerning public, academic, and school libraries in the United States for the purpose of public education, strengthening the civic life of communities, bridging social and societal gaps, and for the future of the profession of librarianship. It is chartered in the state of Illinois as a non-profit corporation and received its 501(c)(3) nonprofit designation as a charitable organization in June 2018.
MEDIA ONLY CONTACT:
Kosi Harris
917-749-1797
Kosiharispr@gmail.com
Engage with EveryLibrary Institute
Learn more online at: https://www.everylibraryinstitute.org/
Follow: 𝕏 (Twitter)
Press Releases from EveryLibrary Institute :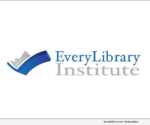 RIVERSIDE, Ill., July 15, 2021 (SEND2PRESS NEWSWIRE) — NationDigital.io is now a Social Enterprise venture of the EveryLibrary Institute, NFP, a non-partisan library-focused 501(c)(3) organization dedicated to the future of libraries and literacy across the globe. This acquisition will allow us to expand what we're able to offer you!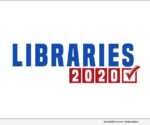 RIVERSIDE, Ill., Nov. 19, 2020 (SEND2PRESS NEWSWIRE) — What if every member of Congress read the same book? And what if that book was about libraries? That's the question that EveryLibrary posed as the basis for their recently launched One Book, One Congress campaign. Every $20 raised by the One Book, One Congress campaign will be used to send a copy of the book "Inspiring Library Stories" to a member of Congress.