Magnifi Group Newsroom - Profile and News Archive
Magnifi Group is a developer of dynamic online training solutions for leading global corporations. The company founded Learn-Wise, a highly customizable and intuitive virtual cloud-based Learning Management System (LMS), and Access-Wise, a comprehensive and streamlined solution for controlling non-employee access to facilities.
Magnifi also hosts the Spine IEP Fellows and Young Surgeons' Course and provides interactive solutions for instructional design and mobile applications.
The company was founded in 2002 and has offices in San Diego, California and Wiesbaden, Germany.
Engage with Magnifi Group
Learn more online at: http://www.magnifigroup.com/
Follow: Twitter | Facebook | LinkedIn
Press Releases from Magnifi Group :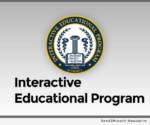 SAN DIEGO, Calif., March 23, 2018 (SEND2PRESS NEWSWIRE) — Lower Extremity Fellows, Residents and Young Surgeons from leading U.S. Orthopaedic Centers and Hospitals will attend the 1st annual Lower Extremity IEP Fellows & Young Surgeons Course, to be held in Austin, Texas, May 18-20, 2018, Magnifi Group announced today.