Singing Dog Vanilla Newsroom - Profile and News Archive
Founded on April Fool's Day in 2004, Singing Dog Vanilla has offices in Eugene, Oregon and Phoenixville, Pennsylvania. They partner with over 400 vanilla-growing families in Indonesia to bring organic vanilla products to food manufacturers, bakeries, scoop shops, restaurants, and breweries.
Singing Dog Vanilla also has a full line of retail products sold in natural grocery stores across the USA and internationally. Profits are shared with their vanilla farmers and employees. Employees also enjoy a paid day off on their birthday.
Engage with Singing Dog Vanilla
Learn more online at: https://www.singingdogvanilla.com/
Follow: Twitter | Facebook | Instagram | YouTube
Press Releases from Singing Dog Vanilla :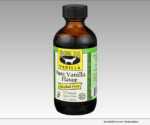 EUGENE, Ore., Sept. 22, 2020 (SEND2PRESS NEWSWIRE) — As Covid-19 lockdowns expanded this year, Singing Dog Vanilla saw grocery sales of its Pure Vanilla Extracts rise along with the public's enthusiasm for home baking. But they were surprised that demand also increased for their Alcohol Free Pure Vanilla Flavor, a product usually consumed by people avoiding alcohol in their diet.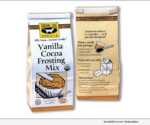 EUGENE, Ore., June 22, 2020 (SEND2PRESS NEWSWIRE) — Singing Dog Vanilla is introducing an Organic Vanilla Cocoa Frosting Mix with compostable packaging after movement of their Organic Vanilla Frosting Mix surged by 209% this year. Sales growth is most likely encouraged by an increase in home baking while people shelter in place.