Velocity Credit Union Newsroom - Profile and News Archive
Velocity Credit Union is one of the largest Austin-area credit unions with branches located in Austin, Round Rock and Cedar Park. Chartered in 1947, the institution serves a five-county area, and enjoys a broad and diverse community membership. The credit union employs more than 200 people in the area, has assets of approximately $856 million and serves more than 84,000 members.
Engage with Velocity Credit Union
Learn more online at: https://www.velocitycu.com/
Follow: Twitter | Facebook | Instagram | YouTube
Press Releases from Velocity Credit Union :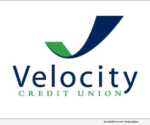 AUSTIN, Texas, Aug. 5, 2020 (SEND2PRESS NEWSWIRE) — Velocity Credit Union credit card holders can now access their FICO Scores at no charge through monthly statements and online banking. FICO Scores will be refreshed on a quarterly basis and checking them will not affect credit ratings.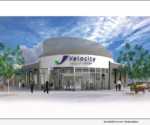 AUSTIN, Texas, Jan. 29, 2020 (SEND2PRESS NEWSWIRE) — Velocity Credit Union, a fixture of the Austin financial scene since 1947, has begun site preparation for its new branch office in downtown Austin. To be located on the southeast corner of 12th and Sabine Streets, the new facility is being built immediately across Sabine Street and just to the east of Velocity's current downtown location (610 E. 11th Street).