IRVINE, Calif., Jan. 16, 2018 (SEND2PRESS NEWSWIRE) — Cloudvirga™ CEO Michael Schreck is on a mission to help mortgage lenders reinvent the mortgage factory. A developer of intelligent mortgage point-of-sale platforms, Cloudvirga gives consumers and loan officers a digital mortgage experience and helps lenders grow market share by automating the mortgage back office, saving them up to $1,500 a loan.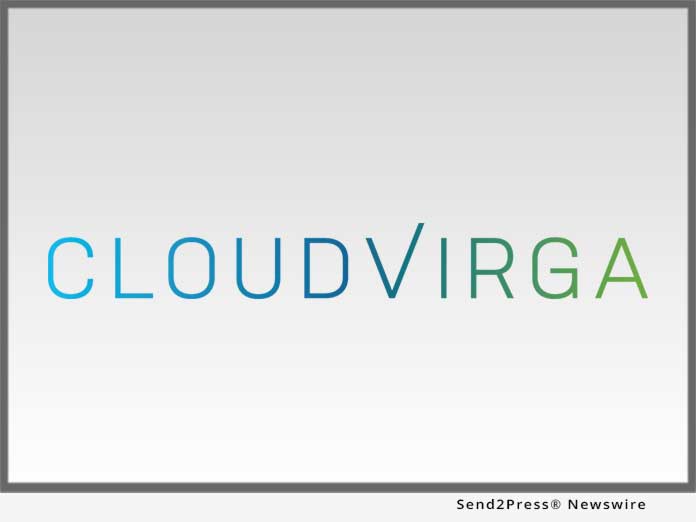 2017 was a banner year for Cloudvirga. In November, the company announced the addition of five top-30 lender customers to its digital mortgage platform, and it added a sixth top-30 lender in December. Together, these customers produced over $100B in loan volume in 2017.
"We are proud to have earned the support of the industry's leading lenders," said Schreck. "We believe their trust is indicative of Cloudvirga's unique mission to offer customers a response to Rocket Mortgage while also attacking the serious cost problems involved in producing a loan."
Also in 2017, Cloudvirga raised a $20M Series B led by Blackstone Group (NYSE: BX) portfolio company Incenter. To date, the firm has raised over $27M in total funding to scale its enterprise-class technology and invest in vendor partnerships, including a recently announced integration with Docutech, the industry's leading provider of document and compliance technology.
Cloudvirga hired Schreck, a veteran tech entrepreneur and former Altisource (NASDAQ: ASPS) senior executive, as its new CEO in June. The firm's previous CEO, co-founder Bill Dallas, continues to advise Cloudvirga as chairman of its board of directors.
Since then, Schreck has overseen several high-profile additions to Cloudvirga's leadership team, including the appointment of former ShiftPixy (NASDAQ: PIXY) CFO Stephen DeSantis as chief financial officer; former Intuit (NASDAQ: INTU) and First American (NYSE: FAF) executive Jim Portner as chief product officer; and former Dell (NYSE: DVMT) and IBM (NYSE: IBM) executive Sean McEvoy as chief customer officer.
In December, Cloudvirga co-founder and Chief Strategy Officer Kyle Kamrooz received top industry honors as one of HousingWire magazine's 2017 Vanguard Award winners. He was also recognized by National Mortgage Professional magazine as one of the mortgage industry's most influential professionals under 40.
About Cloudvirga™:
Cloudvirga's intelligent mortgage point-of-sale (POS) platforms uniquely combine a world-class borrower experience with a truly digital lender platform that radically cuts overall loan costs, increases transparency and reduces the time to close a loan. Founded by top fintech veterans with a track record of building successful mortgage technologies, Cloudvirga's initial customer roster includes nine of the top 40 non-bank mortgage originators. To date, Cloudvirga has raised over $27 million from some of the country's top lenders and venture capital firms.
For more information, visit http://www.cloudvirga.com/ or follow Cloudvirga on LinkedIn.
*LOGO: Send2Press.com/300dpi/17-1115s2p-cloudvirga-300dpi.jpg
News Source: Cloudvirga Inc.