SAN DIEGO, Calif., April 24, 2018 (SEND2PRESS NEWSWIRE) — ReverseVision, the leading provider of technology and training for the Home Equity Conversion Mortgage (HECM) industry, today announced a partnership with Allegiant Reverse Services (ARS), a full-service title and settlement company with an exclusive focus on reverse mortgage closings. The integration of ARS' Order Source order management system with ReverseVision's RV Exchange (RVX) loan origination system (LOS) enables ARS settlement agents to place title orders and track files directly from the RVX platform.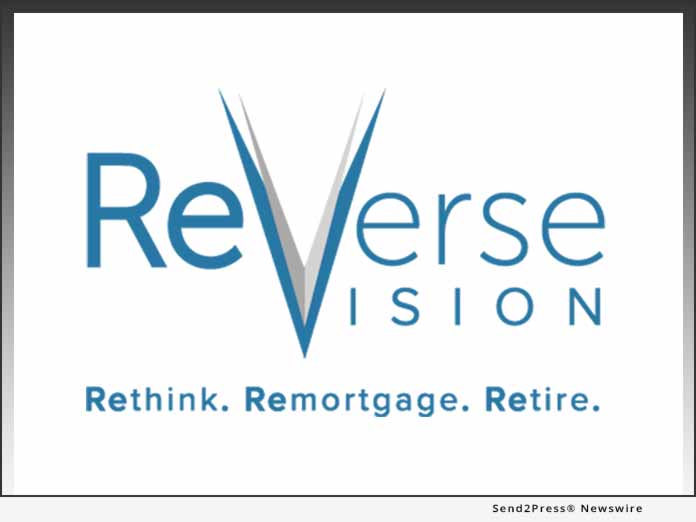 Used by all 10 of the top-ten HECM lenders, RVX provides a central point of access for participants in the HECM financing process to securely view loan information, share documents and communicate throughout the lending process. RVX reduces the incidence of document errors, strengthens information security and expedites time-to-close by making the tools for the entire HECM lifecycle accessible through a single portal – from point of sale to post-closing and secondary marketing.
Roseville, California-based ARS is a division of both FNC Title of California and FNC Title Services, LLC. Together, FNC and ARS are the most dominant title companies in the HECM industry.
"Integrating ARS' order management system into RVX enables settlement agents to place orders, review documents and securely communicate about the closing process without having to log in to a separate website and rekey data," said ReverseVision Vice President of Sales and Marketing Wendy Peel. "We are pleased to play a role in facilitating an enhanced HECM borrowing experience for ARS and its customers."
"Our partnership with ReverseVision supports ARS' ongoing effort to provide exceptional efficiency of service," said Megan Hafenstein, vice president at ARS. "Now, ARS customers can reap the benefits of a more cohesive and simplified HECM process by placing orders and managing documents directly within RVX."
About Allegiant Reverse Services:
Allegiant Reverse Services (ARS) is a full-service title and settlement company dedicated to nationwide reverse mortgage closings. ARS is a division of FNC Title Services, LLC, which is headquartered in Rockville, Maryland. Over the years, the ARS team has advocated for the reverse mortgage industry in a highly proactive way, providing education and training for lenders and brokers while efficiently handling the transactions of senior borrowers. As a result, the team has earned superior trust and established a network of strong connections throughout the United States. To learn more about ARS please visit http://www.allegiantreverse.com/.
About ReverseVision:
ReverseVision, Inc. is the leading software and technology provider for the reverse mortgage industry, offering products and services focused exclusively on the home-equity conversion mortgage (HECM) and related reverse mortgage programs. With nearly 10,000 active users, ReverseVision technology is used by 10 out of 10 top reverse mortgage lenders and supports more reverse mortgage transactions than all other systems combined. The company's comprehensive product suite also includes reverse mortgage sales and education tools and a dedicated professional services team. ReverseVision partners with some of the finest and fastest-growing banks, credit unions and lending organizations in the United States to provide its reverse mortgage technology to brokers, correspondents, lenders and investors.
A three-time HousingWire TECH100™ company, ReverseVision has also been recognized in Deloitte's Technology Fast 500™ listing. ReverseVision's annual user conference, the only event of its kind in the industry, brings together more than 200 lenders, vendors and educators each year to advance reverse mortgage lending. The company continues to build on its technology's pioneering capabilities with frequent enhancements aimed at boosting users' reverse mortgage volume, workflow efficiency and data analysis capabilities.
For more information, visit http://www.reversevision.com/.
*LOGO for Media: Send2Press.com/300dpi/18-0309s2p-reversevision-300dpi.jpg
News Source: ReverseVision Inc.