SAN DIEGO, Calif., Sept. 4, 2019 (SEND2PRESS NEWSWIRE) — ReverseVision, the leading provider of technology and training for the Home Equity Conversion Mortgage (HECM) industry, announced that Jeff Birdsell, vice president of professional services has been named a recipient of the 2019 HousingWire (HW) Insiders Award. Now in its fourth year, the Insiders Award program recognizes "operational all-stars" within the housing industry who have been vital to their employer's success.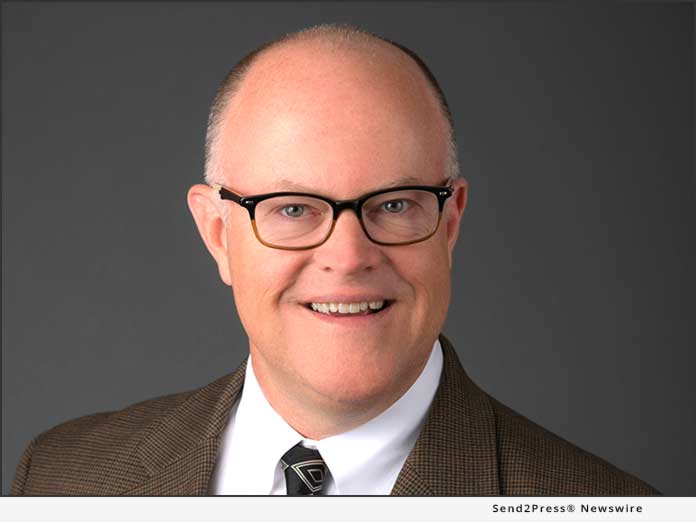 Birdsell was honored for utilizing his strong coding skillset, problem-solving capabilities and in-depth industry knowledge to position reverse mortgages into technological and operational coexistence with the world of traditional mortgage lending. To that end, Jeff's development oversight has been critical to the successful completion of recent landmark product advancements, including ReverseVision's expanded support for proprietary reverse mortgage products, the development and launch of the Comparison Calculator tool within RV Sales Accelerator (RVSA), the creation of advanced API plug-ins and the overhaul RV Administrator (RVA).
"For the last six years, Jeff has worked with ReverseVision to refine its product offerings and deliver superior professional services to clients," said John Button, president and CEO of ReverseVision. "His commitment to client service and advancing the HECM and reverse industry is unparalleled. We commend him for this honor."
"I'm very passionate about cultivating technology and business practices that strengthen our industry and quality of life for seniors," said Birdsell. "To receive recognition for my accomplishments is very rewarding and would not be possible without the efforts of my top-notch team at ReverseVision."
"Our Insiders grow more difficult to choose each year as their talent and impacts on the mortgage and real estate industry continue to blow us away," said HousingWire Associate Editor Kelsey Ramírez. "This year's winners are truly the secret weapons of their industry and continue to push their companies to greatness and move markets forward."
Now in its fourth year, the HW Insiders Award program recognizes housing industry professionals essential to the performance of their companies within the housing space. The full list of honorees can be viewed in the September edition of HW magazine and online at https://www.housingwire.com/articles/49941-here-are-housingwires-2019-insiders.
About ReverseVision
ReverseVision, Inc. is the leading provider of technology and training for Home Equity Conversion Mortgage (HECM) origination. With many thousands of active users, ReverseVision technology is used by 10 of the top-ten reverse mortgage lenders and supports more HECM transactions than all other systems combined. The company's comprehensive product suite also includes HECM sales and education tools and a dedicated professional services team. ReverseVision partners with some of the finest and fastest-growing banks, credit unions and lending organizations in the United States to provide its HECM technology to brokers, correspondents, lenders and investors.
A four-time HousingWire TECH100™ company, ReverseVision has also been recognized in Deloitte's Technology Fast 500™ listing. ReverseVision's annual user conference, the only event of its kind in the industry, brings together more than 200 lenders, vendors and educators each year to advance HECM lending. The company continues to build on its technology's pioneering capabilities with frequent enhancements aimed at boosting users' HECM volume, workflow efficiency and data analysis capabilities.
For more information, visit https://www.reversevision.com.
About HousingWire
HousingWire is the nation's most influential source of news and information for U.S. mortgage markets, boasting a readership that spans lending, servicing, investments and real estate market participants as well as financial market professionals.
Winner of numerous awards, including a 2012 Eddie Award for national editorial excellence in the B-to-B Banking/Business/Finance, HousingWire has been recognized for excellence in journalism by the Society of Business Editors and Writers, the American Society of Business Press Editors, the National Association of Real Estate Editors, and Trade Association Business Publications International.
Twitter: @ReverseVision @HousingWire #2019HWInsiders #digitalmortgage #HECM
News Source: ReverseVision Inc.