CENTREVILLE, Va., Oct. 19, 2023 (SEND2PRESS NEWSWIRE) — Avenu Insights & Analytics and ClearGov have joined forces in a strategic partnership set to revolutionize local government operations and financial management. This collaboration will span across several crucial areas of cooperation.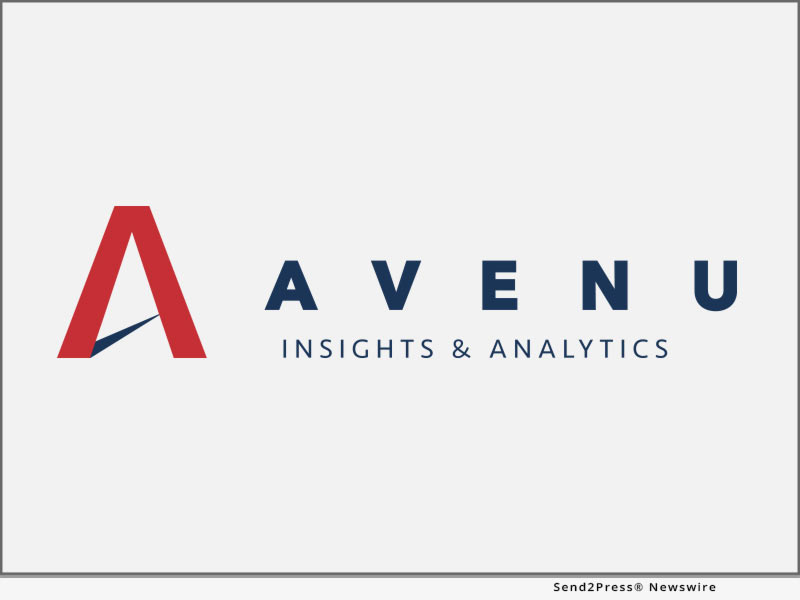 Image Caption: Avenu Insights & Analytics.
The partnership's objective is to bolster revenue streams for local government entities by combining Avenu's extensive expertise in identifying underreported taxes and managing revenue streams with ClearGov's suite of budget cycle management tools. This powerful synergy equips local governments with a comprehensive view of their financial health, ultimately fostering greater financial stability and informed decision-making.
In addition, the partnership seeks to optimize budgeting by combining the power of Avenu's data analytics with ClearGov's user-friendly budgeting and strategic planning tools, providing real-time, actionable insights for more effective financial planning. Moreover, it streamlines local government operations by highlighting the synergy between Avenu's administrative services and ClearGov's budgeting and strategic planning tools, thereby reducing administrative burdens, and enhancing overall operational efficiency.
"This strategic partnership empowers local governments by enhancing revenue and streamlining operations as well as providing digital transformation, seamless payment processing, and a commitment to transparency," shared Avenu CEO Paul Colangelo. "These initiatives aim to foster financial stability, operational efficiency, and stronger bonds of trust between local governments and their communities."
Digital transformation is in focus, as Avenu's compliance auditing and advanced payment processing along with ClearGov's modernization tools provides local government with the tools needed to work more efficiently and enhance the citizen experience. "This collaboration provides the tools for local governments to modernize their operations without needing to overhaul core systems like their ERP," shared ClearGov President & Co-Founder, Bryan Burdic. "Community trust is built through transparency in how governments and citizens communicate with each other. We want to make it easier than ever for governments to build that trust."
This partnership is a testament to the commitment of both companies to reinforce community trust in local government financial practices. Together, Avenu Insights & Analytics and ClearGov are shaping the future of local governance.
About Avenu Insights & Analytics:
Over 3,500 state and local governments have partnered with Avenu to drive positive results for their communities through software administration and revenue recovery solutions. Avenu's comprehensive software digitally transforms government by modernizing processes, providing online access to records, and reducing costs. Avenu also provides a robust ecosystem of revenue management services that identify and recover untapped revenue. State and local governments work closely with Avenu to increase revenue without raising taxes, streamline internal operations, and improve services by enhancing connectivity for constituents.
Avenu is a portfolio company of Arlington Capital Partners.
Learn more about Avenu by viewing this brief Video About Avenu or visit https://www.avenuinsights.com/.
About ClearGov:
ClearGov® is the leading provider of public sector technology solutions to help local organizations simplify their budgeting and licensing processes. ClearGov's Budget Cycle Management solution helps local governments modernize and streamline their entire budgeting process. Its ClearForms platform modernizes any paper or PDF-based workflow process. ClearGov solutions are utilized successfully by more than 900 agencies and are powerful and affordable enough to support local governments of every size. For more information, visit https://cleargov.com/.
RELATED LINKS:
https://www.youtube.com/watch?v=cu_rkNxCeMc
# # #
Updated 8:55 a.m. PDT to correct an inadvertent error.
###
MEDIA ONLY CONTACT:
(not for print or online)
Corinne Aycock, 571-313-5882, corinne.aycock@avenuinsights.com
News Source: Avenu Insights and Analytics