MACON, Ga., Sept. 11, 2017 (SEND2PRESS NEWSWIRE) — LBA Ware™, a leading provider of automated compensation software and systems integration solutions for mortgage lending and retail banking, announced that Melville, New York-based US Mortgage Corporation (US Mortgage) has implemented CompenSafe to automatically calculate commissions for its loan originators and operations staff located in 24 branches across the United States.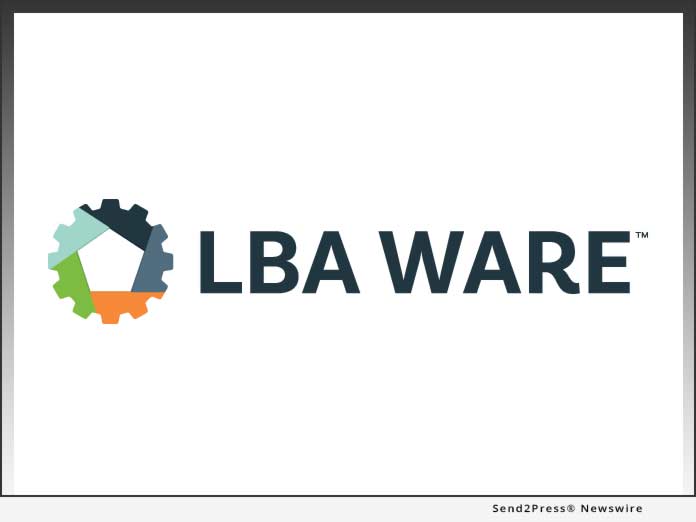 "US Mortgage Corporation has quadrupled in size over the last five years, and as a result, our compensation plans and employment agreements have grown far more complex, creating a much larger burden of responsibility for our payroll managers," said Scott A. Milner, president of US Mortgage Corporation. "CompenSafe provides us with a scalable compensation calculation solution that has made our payroll department twice as efficient and provided a massive degree of transparency to our loan originators."
CompenSafe integrates directly with US Mortgage Corporation's loan origination system (LOS) Encompass to extract loan pipeline information and calculate compensation in real time. Loan originators can access this information at any time to get an up-to-date accounting of their anticipated compensation.
"One of our core values is, 'Empowering others,' and I think you can do that through information. Our LOs now feel more empowered and connected to the payroll process," Milner added. "From a use-case standpoint, our payroll team is now spending most of their time auditing payroll results, rather than creating them, which is a much more efficient use of their time."
"Compensation is one of the many growing pains lenders must grapple with as they become more successful, and many flourishing lenders find that their homegrown compensation solutions simply cannot keep pace with their expanding sales force," said Lori Brewer, founder and president of LBA Ware. "CompenSafe eases this burden by calculating compensation automatically, which makes overseeing compensation a much easier process for payroll teams, allows lenders to offer customized compensation plans to stay competitive and provides loan originators with transparency regarding commission."
About US Mortgage Corporation:
Founded by Steven A. Milner more than 2 decades ago, US Mortgage Corporation has been committed to "Helping You Make It Home®" as a nationwide mortgage lender, a HUD approved FHA Direct Endorsed Lender and a Fannie Mae Seller/Servicer. Since its inception in 1994, US Mortgage Corporation has funded more than $10 billion in mortgage loans, servicing more than 33,000 people.
US Mortgage Corporation focuses on educating first time home buyers, saving people money through refinances, giving people the opportunity for a better life through reverse mortgages, and above all education and transparency. US Mortgage Corporation maintains an A+ Rating with the Better Business Bureau (BBB) and a 5 Star Rating as a Mortgage Lender with Zillow. For more information, visit http://usmortgage.com.
About LBA Ware:
Founded in 2008 and headquartered in Macon, Ga., LBA Ware™ is a software development company transforming the way mortgage lenders make the American dream of homeownership a reality. As the self-proclaimed masters of problem solving, our mission is to inspire opportunity by delivering solutions that become essential to the way mortgage companies operate. Our applications automate traditionally manual business processes for which an existing software solution does not exist, empowering lenders to create an integrated software environment that maximizes their productivity and operational efficiency.
For more information about LBA Ware and their software solutions, visit http://lbaware.com.
*LOGO for media: Send2Press.com/300dpi/17-0909s2p-lba-ware-300dpi.jpg
News Source: LBA Ware