TORRANCE, Calif., March 29, 2018 (SEND2PRESS NEWSWIRE) — DocMagic, Inc., the premier provider of fully-compliant loan document preparation, regulatory compliance and comprehensive eMortgage services, announced that Deutsche Bank has successfully implemented and is actively utilizing its proprietary eVault technology.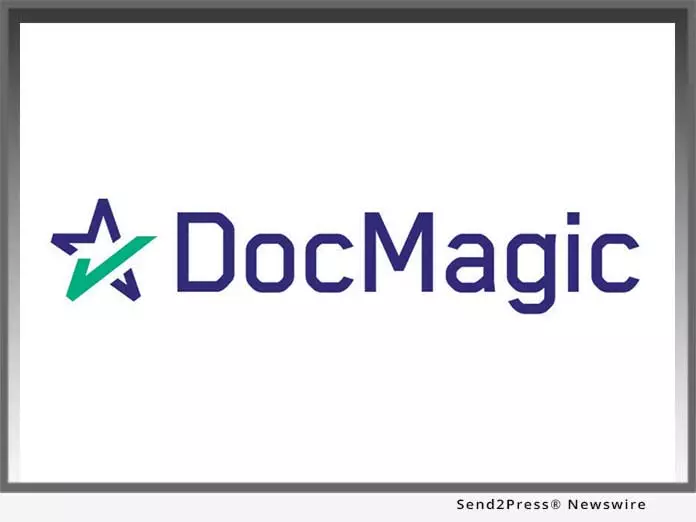 "Deutsche Bank has an international footprint in multiple forms of lending and servicing, and having a company of their size select our eVault to safely and securely store sensitive loan documents speaks volumes about the bank's confidence in our technology," said Dominic Iannitti, president and CEO of DocMagic, Inc. "We are very pleased to partner with Deutsche Bank on a long-term basis to help achieve its servicing goals with our eVault."
Using the DocMagic eVault, Deutsche Bank's document custody group is now empowered to take full possession of electronically originated assets for clients as the loan market continues to transition to a paperless process. DocMagic establishes a legally compliant method to securely move original electronic files from one custodian to another, while preserving unique authoritative digital ownership.
Further, the eVault ensures authentication of original documents passing between owners, irrespective of how many duplicate electronic files there may be of the same record. The repository system within DocMagic's eVault relies upon digital tamper-proof seals and a detailed, well-documented audit trail that ensures compliance and provides detailed reporting.
DocMagic also made available to Deutsche Bank the ability to leverage a unique dual-option solution that accesses its on-premise eVault installation to provide a gateway to seamlessly and securely connect to MERS via any browser, as well as by way of a direct VPN connection.
As a result of partnering with DocMagic, Deutsche Bank is now well-positioned to easily, compliantly and securely service loans housed in the eVault, creating newfound efficiencies and a competitive advantage for the bank. By providing eVault services to Deutsche Bank's clients, they further cement themselves as a leader, innovator and provider of excellence in loan servicing.
Of note is that DocMagic has been at the forefront of developing award-winning technology that facilitates a complete eMortgage solution for the entire supply chain that fully supports an end-to-end, completely paperless digital mortgage process. This includes from the point-of-sale through eClosing, eWarehouse lending, secondary marketing and even servicing.
DocMagic's eVault has been thoroughly vetted and officially approved by Fannie Mae, Freddie Mac, and MERS® to compliantly support eVaulting services.
About DocMagic:
DocMagic, Inc. is the leading provider of fully-compliant loan document preparation, compliance, eSign and eDelivery solutions for the mortgage industry. Founded in 1988 and headquartered in Torrance, Calif., DocMagic, Inc. develops software, mobile apps, processes and web-based systems for the production and delivery of compliant loan document packages. The company's compliance experts and in-house legal staff consistently monitor legal and regulatory changes at both the federal and state levels to ensure accuracy.
For more information on DocMagic, visit https://www.docmagic.com/.
# # #
MEDIA CONTACT:
Joe Bowerbank
Profundity Communications, Inc.
949-378-9685
jbowerbank@profunditymarketing.com
*LOGO for Media: Send2Press.com/300dpi/17-1205s2p-docmagic-300dpi.jpg
REF: NYSE: DB / NYSE:DB
News Source: DocMagic, Inc.