LOS ANGELES, Calif., May 19, 2023 (SEND2PRESS NEWSWIRE) — Scientology Network's DOCUMENTARY SHOWCASE – the weekly series providing a platform for independent filmmakers to air films on important social, cultural and environmental issues – presents the U.S. broadcast debut May 19, 2023, of the documentary "Siudy Between Worlds–50 Performances of the American Dream," a look at a flamenco prodigy's dream of making it in New York.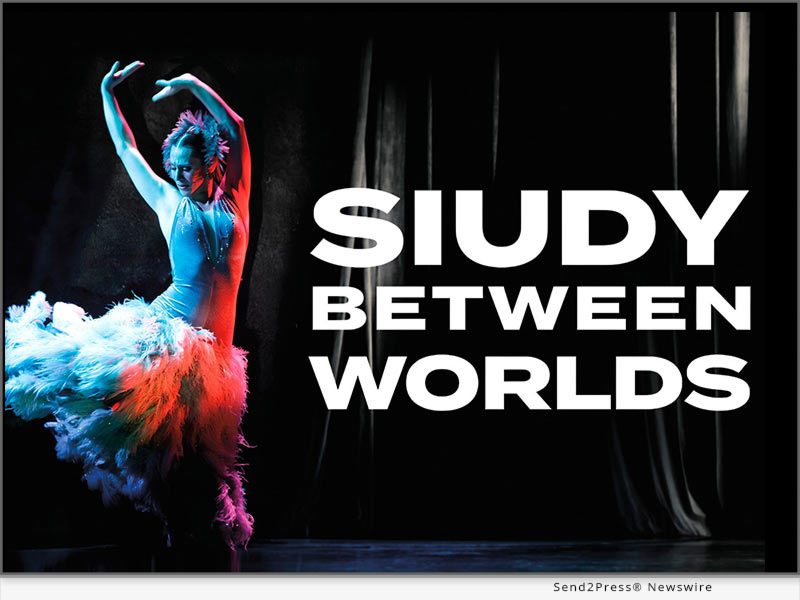 Image Caption: DOCUMENTARY SHOWCASE presents the documentary, "Siudy Between Worlds–50 Performances of the American Dream."
Directed by Pablo Croce, "Siudy Between Worlds–50 Performances of the American Dream" follows flamenco dance prodigy and award-winning choreographer Siudy Garrido as she brings her dazzling flamenco-inspired theatrical production to the New York stage, hoping to win over audiences and critics with the beauty of flamenco.
But in the toughest live-theater market in the world, the backstage challenges in the run-up to opening night and the excruciating anticipation of critical reactions are as dramatic as anything that transpires onstage.
ABOUT PABLO CROCE
Born in Washington, D.C., and raised in Caracas, Venezuela, Pablo Croce is an award-winning director and producer. He won Best New Documentary Director at the 2011 Tribeca Film Festival for his documentary "Like Water" on UFC Middleweight Champion Anderson Silva. A winner of an MTV award for Best Short Video and multiple Latin Grammy nominations, Pablo's résumé also includes extensive experience for producing advertising for high-profile multinational clients.
In an interview with Scientology Network for DOCUMENTARY SHOWCASE, Pablo said: "Capturing this documentary started out of knowing that there was going to be something extraordinary happening … Eventually it evolved into a story that at a personal level, I needed to tell."
ABOUT SIUDY GARRIDO
Siudy Garrido, a two-time Latin Grammy nominee and award-winning choreographer, is one of today's most impressive artists in the flamenco dance scene. Her artistry has been hailed by fans and critics around the world as "mesmerizing," "first-class" and "perfection." She is recognized as a barrier-breaking artist, blending traditional and contemporary techniques into a brand of flamenco that's entirely her own.
DOCUMENTARY SHOWCASE
Fundamental to Scientology is a humanitarian mission that extends to some 200 nations with programs for human rights, human decency, literacy, morality, drug prevention and disaster relief. For this reason, the Scientology Network provides a platform for independent filmmakers who embrace a vision of building a better world.
For more information, visit Scientology.tv/docs.
The Scientology Network debuted on March 12, 2018. Since launching, the Scientology Network has been viewed in over 240 countries and territories in 17 languages. Satisfying the curiosity of people about Scientology and Founder L. Ron Hubbard, the network takes viewers across six continents, spotlighting the everyday lives of Scientologists, showing the Church as a global organization, and presenting its social betterment programs that have touched the lives of millions worldwide.
Broadcast from Scientology Media Productions, the Church's global media center in Los Angeles, the Scientology Network is available on DirecTV Channel 320, DirecTV STREAM, AT&T U-verse and can be streamed at Scientology.tv, on mobile apps and via the Roku, Amazon Fire and Apple TV platforms.
LEARN MORE:
https://www.scientology.tv/series/documentary-showcase/
MULTIMEDIA:
VIDEOS:
https://www.scientology.tv/series/documentary-showcase/siudy-between-worlds/videos/an-inside-look.html
https://www.scientology.tv/series/documentary-showcase/siudy-between-worlds/videos/inside-look-teaser.html
https://www.scientology.tv/series/documentary-showcase/siudy-between-worlds/videos/trailer.html
IMAGE link for media: https://www.Send2Press.com/300dpi/23-0519-s2p-cossiudy-300dpi.jpg
Caption: DOCUMENTARY SHOWCASE presents the documentary, "Siudy Between Worlds – 50 Performances of the American Dream."
TAGS: #ScientologyNetwork #Scientology #DocumentaryShowcase #PabloCroce #SiudyGarrido #SiudyBetweenWorlds
News Source: Church of Scientology International