MACON, Ga., June 21, 2018 (SEND2PRESS NEWSWIRE) — LBA Ware™, a leading provider of automated compensation software and systems integration solutions for mortgage lenders, announced it has achieved a decade in business this year. The company celebrated the official anniversary of its founding on June 10, the date of the company's incorporation.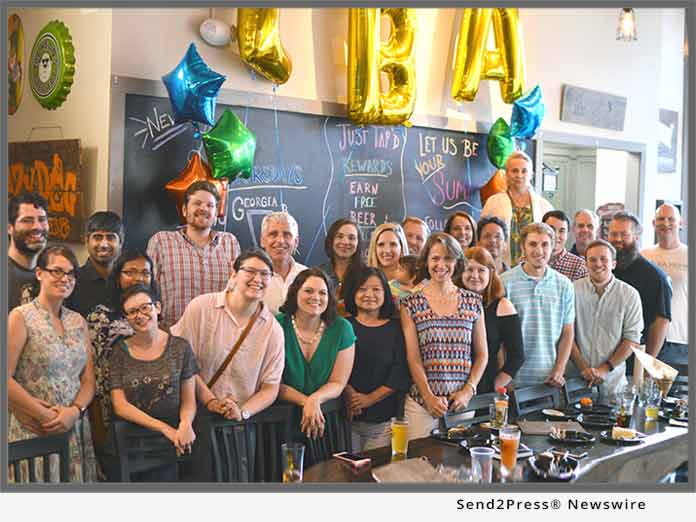 "The impetus behind founding LBA Ware in 2008 was to solve what I saw as a clear need in the industry – the ability to automate traditionally manual business processes," said LBA Ware CEO and Founder Lori Brewer. "While I knew we would succeed in this endeavor, the level of success we've achieved in our first 10 years is beyond anything I could have imagined."
Since its inception, the company has established itself as a mortgage industry innovator through its suite of technology platforms designed to maximize productivity and operational efficiency. In addition to its systems integration software LOS Talker™, LBA Ware has also brought to market the mortgage industry's first automated commission calculation platform CompenSafe™.
Other major company achievements over the past decade include:
Reaching $1 billion in total compensation calculated via CompenSafe
Serving six of the top 100 U.S. mortgage lenders and eight of the top 75 independent mortgage banks
Garnering multiple corporate honors, such as:

Four consecutive appearances on HousingWire Magazine's HW Tech100
2017 Technology Association of Georgia (TAG) Bytes for Bites Regional winner
2017 Best of Macon winner
2016 Hub Magazine Diversity Game Changer in Technology winner
2014 & 2015 TAG Top 40 Innovative Technology Company winner

Numerous professional recognitions for Brewer, including:

2017 & 2018 Mortgage Professional America (MPA) Elite Women in Mortgage
2017 MReport Women in Housing – Leadling Ladies category
2018 HousingWire Women of Influence.
While a decade in business may seem like a modest achievement, Brewer notes, the odds of a small business reaching this milestone are often stacked against them. According to the U.S. Small Business Association (SBA), 96 percent of U.S. businesses never make it to 10 years, less than 4 percent ever achieve $1 million in sales, and less than 6 percent ever grow beyond 10 employees.
"When you consider the odds stacked against start-ups, it's incredible what LBA Ware has achieved in its first 10 years," Brewer said. "I started the company in my living room with a laptop and an idea. We now employ 27 highly talented individuals and have expanded our client base by 91 percent in the last 12 months. I'm immensely proud of our team, the culture and our achievements and am so excited about the opportunities ahead."
About LBA Ware™:
Founded in 2008, LBA Ware's mission is to inspire opportunity by delivering solutions that are essential to the way mortgage companies operate. We are a trusted partner and play a key role in our clients' success by enabling them to motivate, incentivize and better leverage the human potential within their organization. Our applications automate traditionally manual business processes for which an existing software solution does not exist, empowering lenders to create an integrated software environment that maximizes their productivity and operational efficiency.
For more information about LBA Ware and their software solutions, visit http://lbaware.com.
*PHOTO link for media: Send2Press.com/300dpi/18-0621s2p-lba-10th-300dpi.jpg
*Caption: LBA Ware employees and associates celebrate the company's 10th anniversary in downtown Macon.
News Source: LBA Ware