Fanplayr Newsroom - Profile and News Archive
Founded in 2011 in Palo Alto, California, Fanplayr™ has received more than $8 million in funding. The senior management team is comprised of successful serial entrepreneurs with multiple technology IPOs behind them.
Today, it employs 30 people worldwide and has a fast-growing sales network in Europe, North America, Latin America and APAC. Fanplayr's mission is to make online user behavioural data effectively and measurably actionable. Fanplayr is a leader in real-time segmentation solutions and helps its customers customize their relationships with their users by making each session unique.
Fanplayr improves the conversion rate of its customers' sites by improving performance across all sources of paid and organic traffic, both managed and self-service. Fanplayr is the ideal tool for media agencies and direct customers in the fields of travel, telecommunications, automotive, fashion, retail, finance, insurance, energy utilities and electronic retail.
Engage with Fanplayr
Learn more online at: https://www.fanplayr.com/
Follow: Twitter | Facebook | LinkedIn
Press Releases from Fanplayr :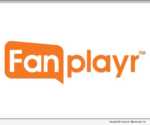 PALO ALTO, Calif., Nov. 6, 2019 (SEND2PRESS NEWSWIRE) — Fanplayr, the leader in targeted, real-time e-commerce conversion solutions, announced today the creation of a focused system of software providing real-time, actionable behavioral data, called Behavioral Data Hub.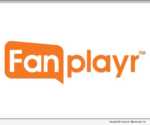 PALO ALTO, Calif. and SYDNEY, Australia, Oct. 23, 2019 (SEND2PRESS NEWSWIRE) — Fanplayr, an American company, founded in 2011 in Palo Alto, that converts online users into buyers thanks to Behavioural Data analysis, announces the opening of a new office in Sydney.