Kalyagen Newsroom - Profile and News Archive
Kalyagen™ was founded by Christian Drapeau, author of the bestseller Cracking the Stem Cell Code. Kalyagen is a leader in the research and development of natural products aimed at supporting stem cell function of the body. Stem cells constitute the natural repair system of the body, and stem cell enhancers have been documented to strongly contribute to improving health and quality of life.
STEMREGEN® is the first stem cell enhancer product developed by Kalyagen™. STEMREGEN is a unique blend of proprietary plant-based extracts documented to support Endogenous Stem Cell Mobilization and provide other health benefits.
Media Contact:
Biomics, LLC (dba Kalyagen™)
Herbert Dogan
Chief Marketing Officer
(310-433-8072)
hgd@kalyagen.com
Engage with Kalyagen
Learn more online at: https://www.kalyagen.com/
Follow: | Facebook | Instagram | YouTube
Press Releases from Kalyagen :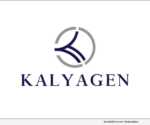 AUSTIN, Texas, Feb. 5, 2021 (SEND2PRESS NEWSWIRE) — Kalyagen™, along with the Sociedad Espanola de Medicina Regenerativa y Terapia Celular (the "Spanish Society of Regenerative Medicine and Cell Therapy"), is pleased to announce the launch of a multicenter clinical trial, "The Effect of Stemregen and Adipose Stroma Vascular Fraction (SVF) Either Individually or in Combination in Patient With Heart Failure," to evaluate the use of stem cell therapies in patients suffering from heart failure.