MediSked Newsroom - Profile and News Archive
Founded in 2003, MediSked LLC currently supports clients across 17 states, from Maine to California and up to Alaska. MediSked is number 1068 on the 2020 list of Inc. 5000 Fastest Growing Companies. MediSked is the leading brand in holistic solutions that improves lives, drives efficiencies, and generates innovations for human service organizations that support our community.
MediSked supports three lines of business: provider agencies, care coordination / payer organizations, and government oversight. MediSked Connect, MediSked Coordinate, MediSked Connect Exchange, and MediSked Portal combine to provide innovative, person-centered technology that improves outcomes and quality while reducing costs for individuals receiving home and based community services and long-term services and supports.
Engage with MediSked
Learn more online at: https://www.medisked.com/
Follow: Twitter | Facebook | Instagram | LinkedIn
Press Releases from MediSked :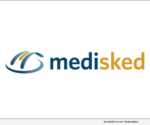 ROCHESTER, N.Y., March 22, 2021 (SEND2PRESS NEWSWIRE) — CQL | The Council on Quality and Leadership recently partnered with MediSked, LLC to implement an extensive upgrade to their PORTAL Data System. PORTAL is used by organizations across the United States, as well as several countries internationally.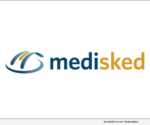 ROCHESTER, N.Y., Sept. 17, 2020 (SEND2PRESS NEWSWIRE) — MediSked LLC, a leading human services technology provider, announced today that the MediSked Care Coordination Suite comprised of MediSked Coordinate, MediSked Connect Exchange and MediSked Portal hosted in Amazon Web Services (AWS) has earned Certified status for information security by HITRUST®.